Western Digital's new AV drives are in it for the long haul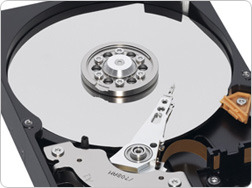 Western Digital has been in the hard drive business for quite some time now. Their latest drives are built on the idea that some devices are accessing and writing to the hard drive around the clock.
DVR's are probably the best example of those devices. I know that mine is recording shows all throughout the day, not to mention every time you hit that beloved pause button, your drive is writing more data. The AV drives from Western Digital are using new technology to stretch out their lives, and make them quieter.
The new drives are also reported to be able to record up to 12 HD streams or 16 standard-definition streams at once, and are rated at over million hours MTBF. The drives can be found in flavors ranging from 80-500GB.
Western Digital releases '24x7' AV hard drives [via electronista]