Western Digital WD Red brings 10TB helium drives to NAS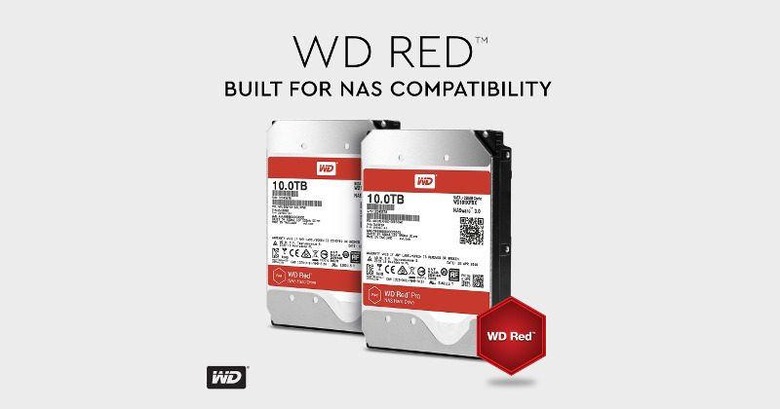 SSDs may have the advantage of reliability, but the costs of production keep them from becoming the go to solution for large scale storage, like NAS drives. Hard drives, on the other hand, can reach oodles of terabytes but have relatively shorter lifespans. That's why hard drive makers have turned to helium-based designs to bridge the gap. Like the new WD Read and WD Red Pro drives that offer reliable 10 TB of storage perfect for NAS systems.
The idea behind this new class of hard drives is that helium, a lighter gas than oxygen, reduces the friction generated by the mechanical parts involved when hard drive disks spin for read and write operations. Less friction means less wear and tear on those parts, which translate to over all reliability and longevity for the drive.
Definitely music to the ears of NAS owners who are invested in long-term data storage solutions, in contrast to regular desktop users who can afford to have drives fail once in a while (with proper backups, of course). Western Digital introduced its WD Red line of drives in 2012 exactly to cater to this NAS market, and the data storage maker has just upped its game with these latest Reds.
The new WD Red boasts of a 25% increase in capacity from the previous models. That's 10 TB up from 8 TB. With support for a 16-bay NAS system, a WD Red setup can achieve capacities of up to 160 TB in one box. And its not just the capacity either. Using WD's HelioSeal helium tech, the new WD Red drives come with an implicit assurance of performance and reliability.
They do also come with explicit warranties, of course. The WD Red 10TB comes with a three-year warranty while the WD Red Pro 10TB has five years. Both are available now, for $494 and $533, for the WD Red and WD Red Pro, respectively.