Western Digital to purchase SanDisk for $19B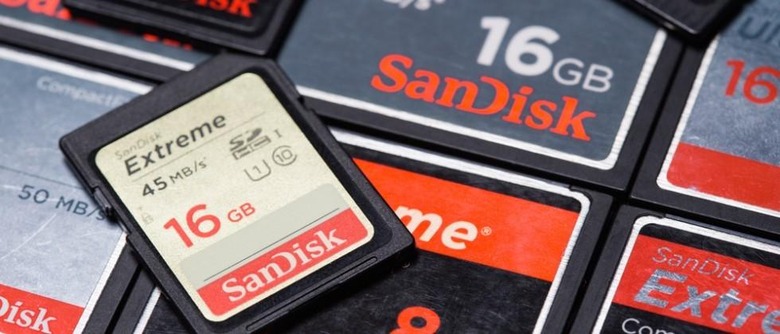 It seems the ultimate digital storage products company has just been formed, as Western Digital has announced its acquisition of SanDisk for roughly $19 billion. With its wide range of hard drives and solid state drives (SSD), Western Digital is already the world's largest manufacturer of digital storage items, while SanDisk is seen as the third largest flash memory companies in the world.
The deal sees SanDisk valued at $86.50 per share, a 15% premium over the previous day's stock market closing price. SanDisk is said to have been looking for a buyer previous to this week's news.
While Western Digital focuses on hard drives and SSDs both internal and external for PCs and laptops, it is assumed their reason for purchasing SanDisk is to improve their memory card and USB drive offerings. Much of the tech industry these days has seen a steady movement away from moving hard drives and a reliance on flash memory. With this in mind, it makes perfect sense for Western Digital and SanDisk to secure their future together.
"The combination is the next step in the transformation of Western Digital into a storage solutions company with global scale, extensive product and technology assets, and deep expertise in non-volatile memory (NVM). With this transaction, Western Digital will double its addressable market and expand its participation in higher-growth segments."
Both companies are headquartered in California, and Western Digital says it's expecting the deal to be approved and completed by the third quarter of 2016.
SOURCE Western Digital