Western Digital ships 320GB notebook hard drives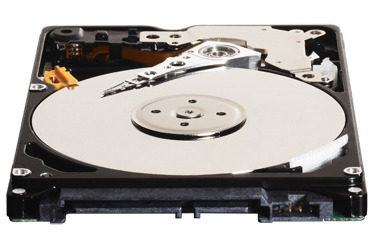 Western Digital starting to ship its new Scorpio 320GB 2.5-inch Serial ATA hard drive (WD3200BEVT). I use the 250GB version on my own laptop and have been quite happy with its performance despite the 5400RPM rotation speed.
The new 320GB Scorpio is the largest notebook hard drive in the market today, it features 9.5mm profile, 12 millisecond access time and 8MB cache. Unlike the previous 250GB Scorpio, the 320GB version uses 3 Gb/s SATA.
Another notable features is the "WhisperDrive" technology for quiet operation, and anti-shock technology to protect the drive mechanics and platter surfaces from shocks. The 320GB Scorpio is now available on Western Digital's site for $199.
[via press release]