Western Digital Red 2.5-Inch 1TB NAS Hard Drive Unveiled Alongside 4TB 3.5-Inch Option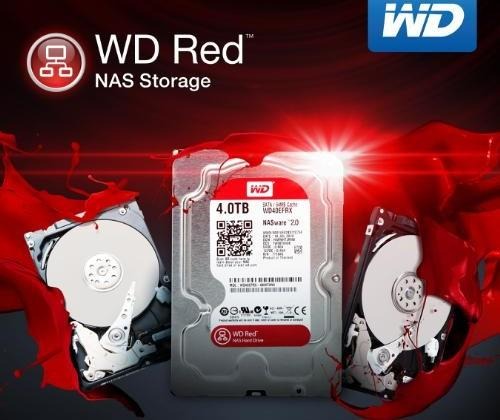 Western Digital has announced the availability of its first 2.5-inch Red line of hard drives, with both a 750GB and a 1TB variety being offered. This comes alongside an expansion of its 3.5-inch form factor drives with model WD40EFRX, offering a larger capacity for more demanding needs at 4TB. The WD Red 2.5-inch drives are designed specifically for use with NAS units.
The use of 2.5-inch drives with NAS units has some advantages over using the larger 3.5-inch drives, among them being the smaller form factor is quieter and requires less power, as well as taking up less room in general. As such, the enclosures and drives lend themselves towards use with media players, entertainment systems, and other such systems.
This latest round of WD Red drives is said to offer the "best NAS experience" via NASware 2.0, boosting reliability and data protection from things like power loss. There's 3D Active Balance Plus for "enhanced" balance control, something Western Digital says represents a significant improvement in both reliability and performance.
All WD Red drives are offered with a three-year limited warranty. The 2.5-inch WD Red model is being offered at $99 USD, the 750GB model is $79 USD, and the 3.5-inch 4TB model is $229 USD. All varieties are shipping to buyers now.
Said Western Digital's Vice President for Client Storage Matt Rutledge: "The WD Red product line serves the unique environment of NAS and meets the growing demand for affordable, reliable, and compatible storage. Through dialogue with our NAS partners and customer advocacy for WD Red, we saw the need for additional capacity in the 3.5-inch form factor and delivered our new 4 TB offering. We also wanted to deliver a highly reliable and compatible 2.5-inch hard drive built specifically for small NAS. This small form factor enables our customers to use high capacity NAS hard drives with high performance, quiet operation and low power consumption in compact NAS enclosures."
SOURCE: PR Newswire