Western Digital My Passport Wireless Pro devices launch with up to 3TB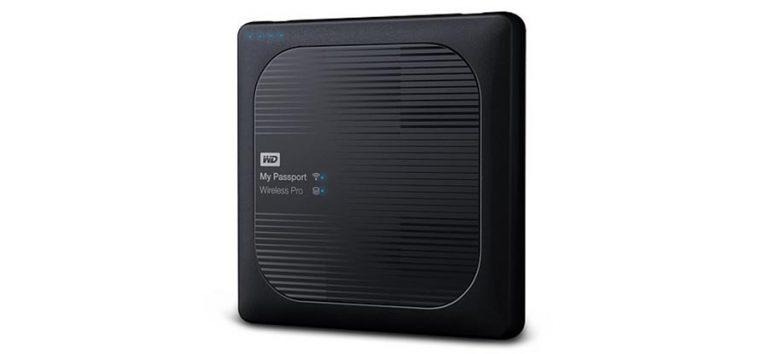 Western Digital has a new line of storage devices for creative users and others who produce a lot of content. Called the My Passport Wireless Pro, these devices are part of the WD Pro Series and offer wireless data transfers and storage in capacities up to 3TB. Western Digital says it designed the devices specifically for the "creative community," such as photographers who take a ton of photos and need a way to offload them from their cameras.
The new My Passport Wireless Pro devices use WD's My Cloud mobile app — the company says a new one is being launched that works with both this line and the new My Cloud Pro Series devices. The new version of the app will support Adobe Creative Cloud, as well. Western Digital says these drives also support My Cloud OS 3 software and Plex Media Server.
The My Passport Wireless Pro devices are for photographers and others who don't want to carry storage devices with them; they can instead upload their content directly over WiFi, setting automatic backups from WiFi-enabled cameras and more. The content can then be accessed with other WiFi devices, such as a laptop later on for editing content.
In addition to WiFi transfers, the drive also supports data transfers via both an integrated SD card slot and a USB 2.0 port. The drives include an integrated battery offering up to 10 hours of battery life, which can double as a charging unit for things like a camera or smartphone. Joining these devices is the My Cloud Pro Series NAS units, which offer up to 32TB of storage.
The My Passport Wireless Pro storage units are available today from Western Digital and some unspecified retailers; the price ranges from $229.99 to $249.99, and includes a two-year limited warranty. The My Cloud Pro Series NAS units, meanwhile, can be grabbed from Amazon, B&H Photo and the WD Store for $399.99 up through $1,649.99 USD.
SOURCE: Western Digital