Western Digital My Passport Slim Packs 2 TB Of Storage In A Thin Metal Case With Encryption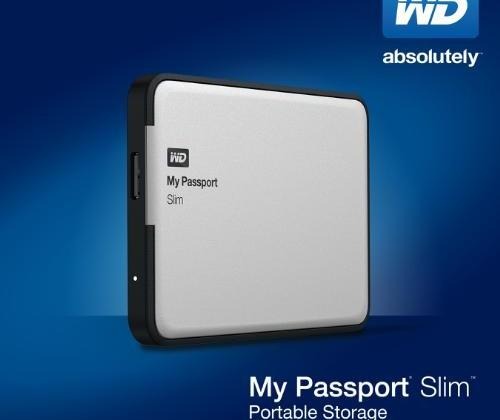 Western Digital has announced the launch of the new and very portable external storage device for mobile users. The storage drive is called the My Passport Slim and is the first 2 TB thin drive with a metal case that also features hardware encryption. The encryption is 256-bit hardware-based to protect any data you put on the drive.
The new Slim drive series will be available with 1 TB or 2 TB of storage capacity. Despite having a significant amount of storage, the Slim drives measure 4.33 x 3.14 x 0.48-inches making them easily portable for on the go users.
The My Passport Slim drives use USB 3.0 connectivity to make file transfers quicker on computers featuring USB 3.0 connectivity. Like any USB 3.0 device, the drives will work on USB 2.0 ports as well. Both versions are able to get all of the power required to operate directly from the USB port.
Out-of-the-box, the slim storage drives are formatted in NTFS taking them ready to use for Windows operating systems. Mac users can reformat the drives to support Mac OS X. Currently the 1 TB drive is the only version listed on the Western Digital website at $99.99. The 2 TB drive is also supposed to be available as of today with a price of $149.99.
SOURCE: Western Digital