Western Digital My Passport Essential Colors - now in more colors than black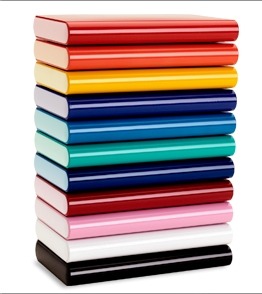 In fact, you get 10 colors to choose from. They are the same USB bus powered pocket sized external hard drives you've become accustomed to, the only difference is that now you can get them in a color to match you.
Now, I'm not usually one who gets excited about old gadgets in new colors, but they have some pretty cool colors in this new lineup. The drives still have the WD Synchronization software, 128-bit encryption, a weight of less than five ounces, and they come pre-loaded with Google Desktop Search and Picasa.
There are three capacities, 160GB, 250GB, and 320GB, each of which sells for $120, $150, and $180 respectively. The color list is as follows: Brilliant Orange, Super Sunny Yellow, Raindrop Blue, Arctic White, Deep Viola, Cherry Red, Ultra Mint, Real Red, Intense Blue, and Vibrant Pink, personally I could go for the red or the orange one, they look awesome.
[via WesternDigital]