Western Digital debuts My Book Studio LX for Mac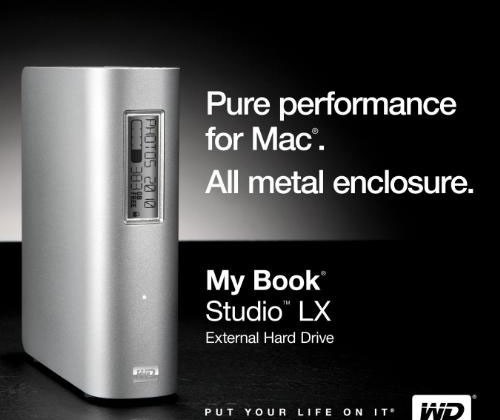 I'm not a big fan of Mac computers for myself, but I won't deny that the machines have a sexy design with the aluminum enclosure and minimalist looks. The Mac world has its own peripherals and accessories to go along with its file system and Western Digital has announced a new external storage solution pre-formatted for Mac users.
The new external storage device is the My Book Studio LX. It sports an all-metal enclosure that matches the finish on the MacBook line of notebooks. Connectivity for the drive is via FireWire 800, it has a customizable e-label on the front, and hardware based encryption.
The e-label is always on, can show project names, and lots more information making it easy to tell what's on the drive if you are using multiple externals. The encryption is 256-bit and the storage device comes in 1TB or 2TB capacities. The drive is available now with the 1TB selling for $199.99 and the 2TB selling for $269.99.