Western Digital Announces MyBook VelociRaptor Duo with Thunderbolt and 2TB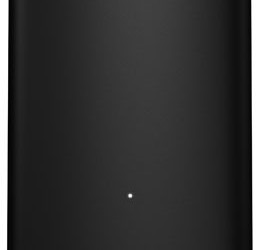 If you're a fan of Western Digital and their popular VelociRaptor line we might have something for you. All those folks with a spare Thunderbolt port on their Mac might just want to check out this new release from WD. It's called the Western Digital MyBook VelociRaptor Duo and offers Thunderbolt speeds and 2TB of capacity. Oh and it'll cost an arm and a leg.
This new MyBook from Western Digital uses two blazing fast 1TB 10,000 RPM VelociRaptor drives in a RAID configuration to bring you some top notch speeds, and tons of storage. I want one already! Toss in the new Thunderbolt standard to help you achieve top read/write and in/out speeds and you'll be cruising along in no time.
The new WD storage device offers speeds topping 400MB/sec and both RAID 0 and RAID 1 configurations. That is near SSD performance only you're getting 2TB of space instead of say 512GB. What is the price your wondering? This impressive new MyBook isn't cheap with those speeds and performance. It will run you a pretty penny of about $900. All that precious HD video now has a fast, safe, and easy to access storage option.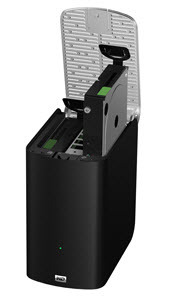 WD details that the new VelociRapter Duo comes with dual Thunderbolt ports so you can daisy chain should you have a spare $1800 to pick up two. Then as you see above the device is user-serviceable and accessible should the unlikely event of a drive failure. You can easily pop her open and replace a drive. You can even boot your Mac right from this external storage drive. If you've got the cash to spend or the need for speed head to WD.com to get started today.
[via ZDNet]