West Coast Electric Highway gets new EV charging stations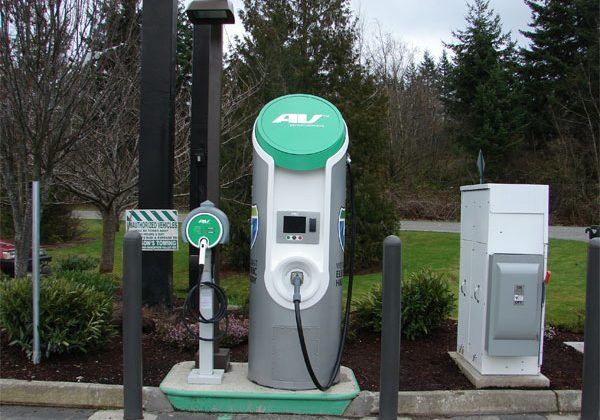 One of the things that is keeping many drivers from adopting electric vehicles is the lack of public charging stations in many areas. Drivers of electric vehicles on the West Coast now have 10 new electric vehicle charging stations provided by AeroVironment along Interstate 5 and US Route 2. The new charging stations are helping to bring the state's vision of the West Coast Electric Highway closer to reality.
The Electric Highway now extends all the way to the Canadian border. AeroVironment is working in cooperation with the Washington State Department of Transportation on the West Coast Electric Highway vision. Seven of the 10 new electric vehicle charging stations are located along Interstate 5 with three of them along US Route 2 in northern Washington. The addition of the new charging stations means that electric vehicle drivers can go from Seattle all the way to the Canadian border and be close enough to recharge when needed.
Eight of the 10 new stations use DC fast chargers that are able to fully charge an almost dead battery in an electric vehicle in less than 30 minutes. All of the charging stations have AeroVironment's Level 2 chargers. The charging locations are placed near shopping and entertainment venues for drivers to take advantage of. Two of the new charging locations are also placed at rest areas along the highway. Adopt a Charger and the Seattle Electric Vehicle Association provide the charging stations at no cost to drivers.