Wemo Mini Smart Plug And Dimmer Light Switch Work With Nest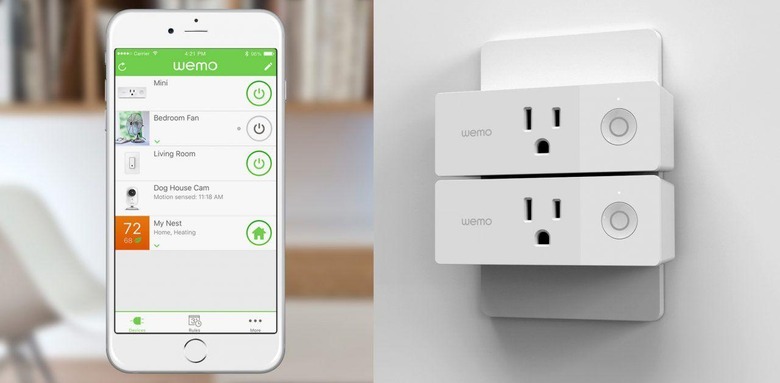 Belkin has announced its new Wemo Mini Smart Plug and Dimmer Light Switch, two new smart products that complement existing Internet of Things devices for better home automation and hassle-free control of one's home. Both items were unveiled at CES 2017, where Belkin detailed its new hardware. The two new models work with a variety of existing devices, including Amazon Echo, Google Home, IFTTT, and the Nest Learning Thermostat.
Both devices are exactly what their names suggest: a dimmer switch and a small outlet plug that itself has a smart outlet. You can set up these items to work alongside the aforementioned connected devices to control devices and your home lighting. There's no hub required, as they both use WiFi directly; activity is indicated using an LED light bar.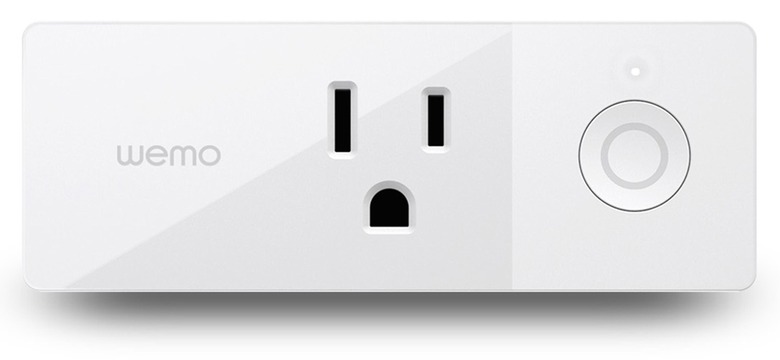 The Wemo Mini Smart Plug connects to any 120v wall outlet, where it then allows users to plug something in and control it (the plug, technically) using the free Wemo app. This device can be used with mobile Internet outside of the home or one's home WiFi, and can be stacked with other mini outlet devices when needed.
Users can set a timer to turn items on and off according to your personal schedule — a lamp, for example, can be plugged into it and be scheduled to turn on right before you get home from work and turn off ten minutes after you go to bed. Users are then able to turn items on and off even outside of their home.
Meanwhile, the Wemo Dimmer Switch has all the original Wemo Light Switch features, but also tosses things like Night Mode into the mix for better usage. The dimmer can be used with any bulb type up to 400 watts, including LEDs and CFLs. The model features a touch-capacitive control, full RGB color light bar, and uses colors to signify things about its current state.
This item can also be set to a schedule, and supports control both from the app and from voice commands, as well as the touch interface. Users can set up a custom long press with whatever function they'd like, and even set "Away Mode" scheduling for times when on vacation and such.
The Mini Smart Plug will launch in stores later this month for $34.99 USD, and the Dimmer Switch will be available in spring, though the final price hasn't been determined yet.
SOURCE: Belkin