Wello iPhone case tracks owner's vitals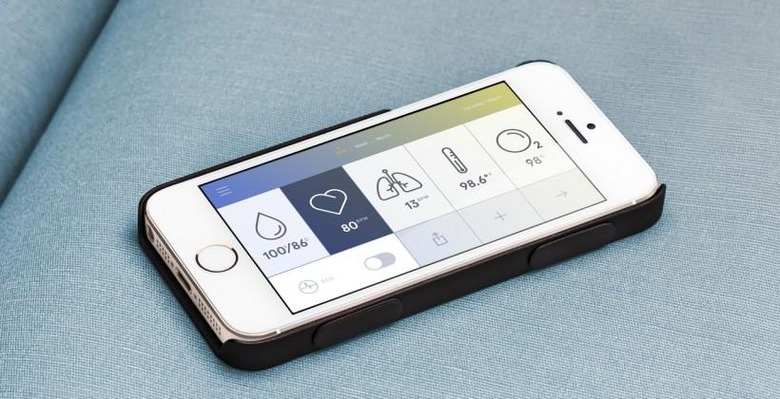 Those who enjoy the benefits of modern health-centric wearables but don't necessarily want to don a connected wristband might find the soon-to-launch Wello iPhone case to be a proper substitute. The Wello case features a couple of sensors on the back, as well as an embedded chip, that can track the owner's vital signs.
Officially launching in one hour, according to the website, Wello eschews the wristband convention when it comes to digital health tracking, replacing it with an ordinary-looking black iPhone case. With this case, owners hold their fingers over the sensors on the back and gain access to their health data.
Wello offers users their blood pressure rate, ECG, heart rate, body temperature, blood oxygen level, and respiration rate, among other things. The case is wireless and connects with the handset via Bluetooth 4.0, sending the health data to an accompanying app the user must install.
The case comes with a rechargeable battery, which is said to last a couple months with daily use, and is able to connect with Fitbit and related wristbands to factor in additional fitness information. Wello is made for the iPhone 5 and iPhone 5s, and is said to retail for $199 USD in the US. Shipping won't start until later on this year.
SOURCE: GigaOm