Wear OS Slips As Huawei Overtakes Fossil, Apple Watch Still Top Dog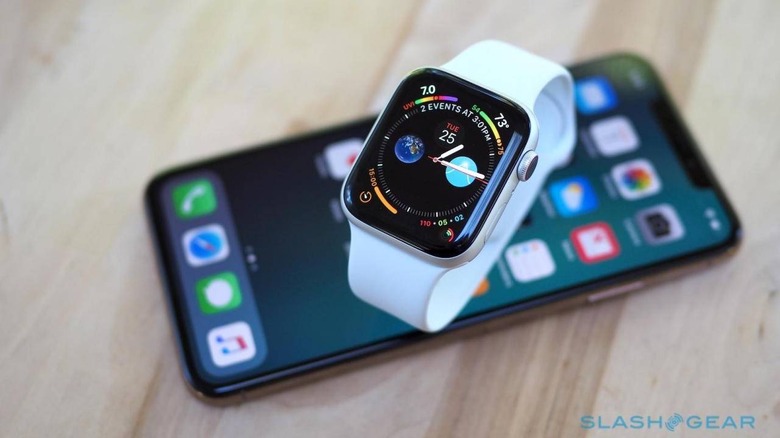 Now that non-iPad tablets are practically gone, the next tech market that is being eyed with uncertainty is the smartwatch segment. Straddling the fine line between fitness tracker and smartphone, many aren't able to make heads or tails of what smartwatches should really be. The good news for players in this field is that a recent study shows that the market grew by 48% since last year. The bad news for Google is that it is barely part of that growth.
There was a point when people couldn't decide what smartwatches are for. Some simply look at them as oversized and glorified fitness trackers while others try to turn them into mini smartphones. There is still some uncertainty but most smartwatches these days lean towards being fashionable fitness trackers and Apple has capitalized on that to keep its hold on the market.
Counterpoint Research's figures show that the Apple Watch still holds the lion's share of the market at 35.8%, a meager step up from its Q1 2018 figure of 35.5%. The analyst credits Apple's focus on unique health features, particularly its ECG, heart monitoring, and fall detection as selling points. In fact, Apple's smartwatch sales grew even while its iPhones weakened.
Just like with smartphones, Samsung is at second place but its 11.1% market share leaves a huge gap between the top two. Relatively unknown brand imoo is surprisingly at third place followed by Fitbit and Xiaomi-associated Amazfit. Huawei has had the biggest jump thanks to its recently launched Watch GT, displacing Fossil from its sweet sixth spot.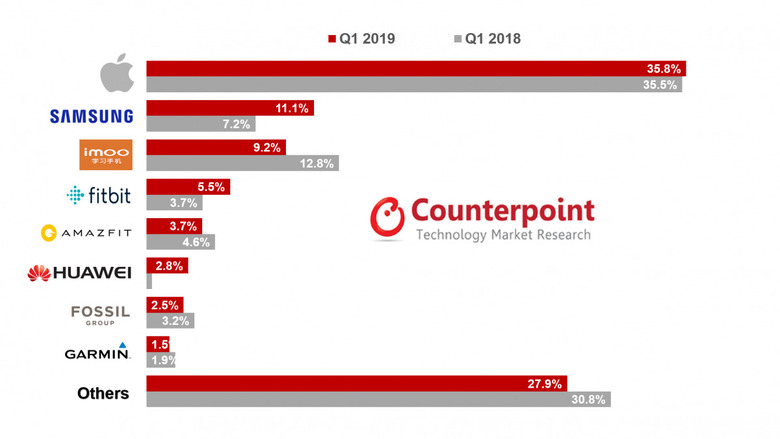 None of the top five smartwatch brands run Wear OS by Google, the rebranded Android Wear, although one could argue that Amazfit OS is based on Android, but not Wear OS. Google has recently teased a new UI metaphor called "Tiles" to revive interest in the wearable platform. It's definitely a much-needed refresh to establish Google's commitment to Wear OS and its hardware partners.