WD My Passport Wireless Offers Untethered Extra Storage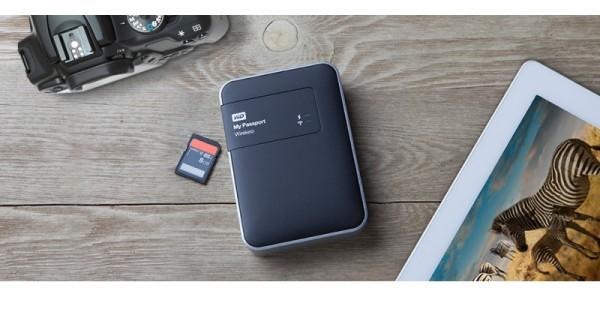 Western Digital, which makes data storage solutions, among other things, is finally bringing its external hard drives to the wireless age. With the aptly named My Passport Wireless, users will no longer have to worry about running out of storage on their mobile device or digital camera, even when they didn't bring their USB cable spool along with them.
My Passport Wireless makes use of Wireless N and NIMO technology to create its own wireless network and connect with up to 8 simultaneous users who can then transfer files over from device to storage or vice-versa. It also has an integrated FTP for wireless cameras that support that file transfer protocol. But files aren't the only things that this external storage shares. Like many wireless hard drives of late, this can also turn into an ad hoc router, sharing a single Internet connection with multiple devices. It can even stream HD videos, up to four at the same time.
This wireless storage, however, doesn't leave more traditional methods in the dust. It has a full-sized SD card slot for digital cameras that do not sport any wireless connectivity. There is also a fast USB 3.0 port when you do prefer to use cables. The rechargeable battery inside is promised to last 6 hours with continuous streaming, but will of course last longer, up to 20 hours, when on standby.
The WD My Passport Wireless is compatible with Western Digital's My Cloud mobile app. Aside from providing convenience when connecting with any My Passport storage and accessing files stored within, the app also consolidates all of a user's external storage, including My Passport, OneDrive, Google Drive, and Dropbox inside a single app.
This My Passport Wireless external hard drive will be available this month, in three storage capacities and matching price tags: $129.99 for 500 GB, $179.99 for 1 TB, and $219.99 for 2 TB. The WD My Cloud mobile app is available on both Apple and Android app stores for free.
SOURCE: Western Digital