WD My Passport Essential and My Passport for Mac Gets Smaller, Smarter, and More Secure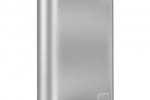 External hard drives are almost a necessity at this point, even as the hard drives in our laptops and our desktops get bigger. Securing those hard drives is a big deal, and it's good to see companies like WD taking a big step forward in keeping their products secure with features like encryption, and WD's SmartWare software. And today marks the introduction of WD's new, safer, sleeker, and smaller My Passport lines for PC and Mac.
"The smaller and sleeker design of WD's redesigned My Passport drives, combined with the intuitive visual backup experience of WD SmartWare software, makes this drive a smart and secure, travel-friendly storage choice," said Dale Pistilli, vice president of marketing for WD's branded products group. "These ultra-portable drives are a stylish and spacious storage solution for consumers to confidently backup, store and carry their entire digital lives."
The new ultra-portable drives are 20% smaller than their previous models, and boast capacities between 320GB to 1TB. And if aesthetics are something that grab your attention just as much as the memory size, WD says that the new My Passport models will come in a variety of colors, ranging from Pacific Blue, Real Red, Cool Silver, and Midnight Black. The software on the hard drives is pretty unique, as WD has created the SmartWare interface to display the consumer's content in a sort of virtual control center.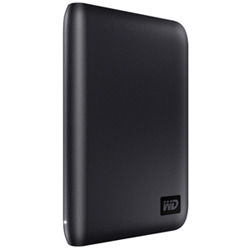 The new My Passports will also run automatically for the first time that they are plugged into your system. It's a simple and intuitive back-up that registers for the first time. From that point on, every time the user adds or changes a particular file, the My Passport will automatically back up the system, to make sure that all the changes are reflected on the hard drive. The encryption is military-grade, at 256-bits, which scrambles the files before they are stored. You can pick up the new models of WD's My Passports for both PC and Mac right now in select retailer's, or via WD's website, with MSRP ranging from $109.99 to $249.99, depending on the model.
[via WD]