Waze carpooling will arrive in all of California next week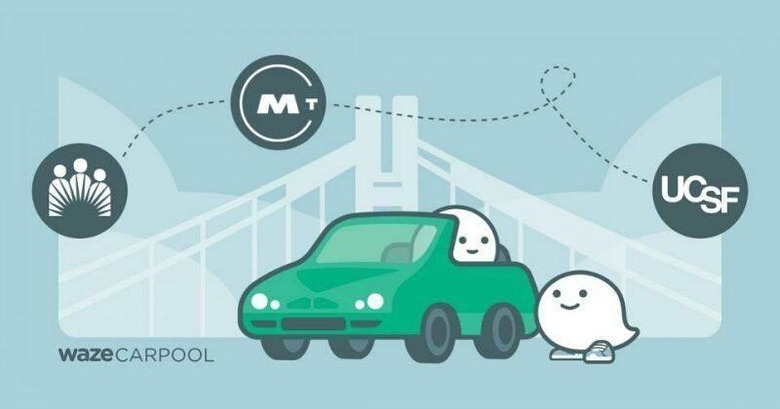 Waze, Google's navigation app and slow-growing carpooling platform, will soon expand the latter feature to cover the entire state of California. Waze first introduced a limited carpooling feature for certain cities in California, such as San Francisco, and the results were largely favorable. In light of that, and starting in one week, everyone in California will be able to use the service to catch and give rides.
Waze is, first and foremost, a navigation app designed to help drivers get around. The app has some features that aren't found in competing products, including social aspects like crowdsourced hazards and law enforcement warnings. The company added a carpooling feature as a test to the app months ago, indicating the feature existed to expand the social aspects of Waze rather than compete with things like Uber.
That reality still stands, as you won't get rich driving people you meet through Waze. Rather, the carpooling feature offers the driver a low fee to cover gas in exchange for picking up someone who is going the same direction. It's a nice idea, one that will help people get where they're going with relatively little cost while helping make up for gas prices and keeping unnecessary cars off typically-congested roads.
Waze's carpooling feature still isn't available in most of the US, but it is expanding to cover the entire state of California on June 6, according to TechCrunch. We know that Waze is hoping to expand the feature into other cities in the future, but which regions will get it — and when — is still unknown. The company has previously indicated that it will also soon launch the feature in Brazil.