Waze Audio Player beta arrives with Pandora, Spotify, Stitcher and more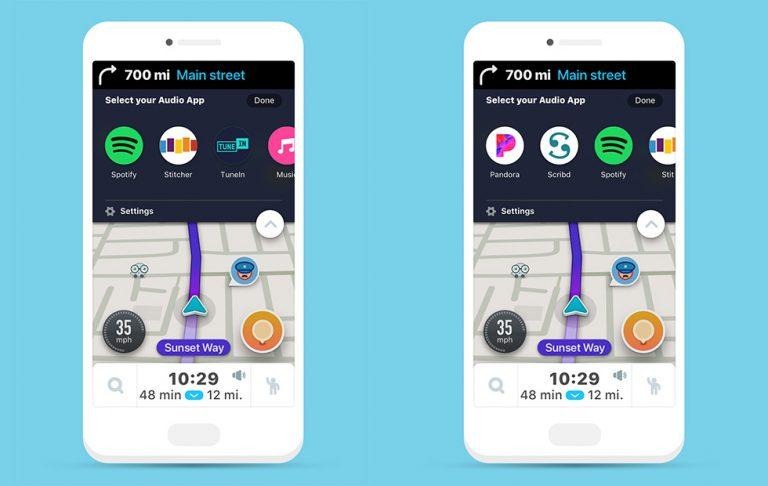 Waze is gearing up to release an update that brings an embedded audio player to its platform, providing drivers with direct access to their favorite audio streaming service. The company has announced a beta for Waze Audio Player in conjunction with streaming services like Spotify and Pandora, as well as podcast app Stitcher and others. As well, Waze has a new developer tool suite called Audio Kit.
Old school radio is a thing of the past for many drivers who turn to a mobile data connection and streaming audio content. A number of apps provide access to everything from podcasts and audiobooks to sports games and music. Accessing that content while driving is tricky.
Waze's embedded Audio Player will help simplify things for its users, bringing select audio streaming services directly within the navigation app. This follows Waze's Spotify integration launched last year; new additions include Pandora, Deezer, NPR, iHeartRadio, TuneIn, Scribd, and Stitcher.
The Waze Audio Player is simple to access, presenting users with a small music icon in a bubble on the screen. When the driver wants to play music, they simply tap that bubble to open a scrollable banner with audio platform icons. Tapping an icon triggers playback, eliminating the need to launch a different app, scroll through menus, and find content.
The user will need to have their preferred audio apps already installed on their device to access it through Waze. Users get direct access to pause, forward, and back buttons, plus the ability to "heart" or save a track. Meanwhile, a "show list" button shows other audio options like playlists and saved content.
Waze users can sign up for the beta here.