Waymo's self-driving tech spreads to semi trucks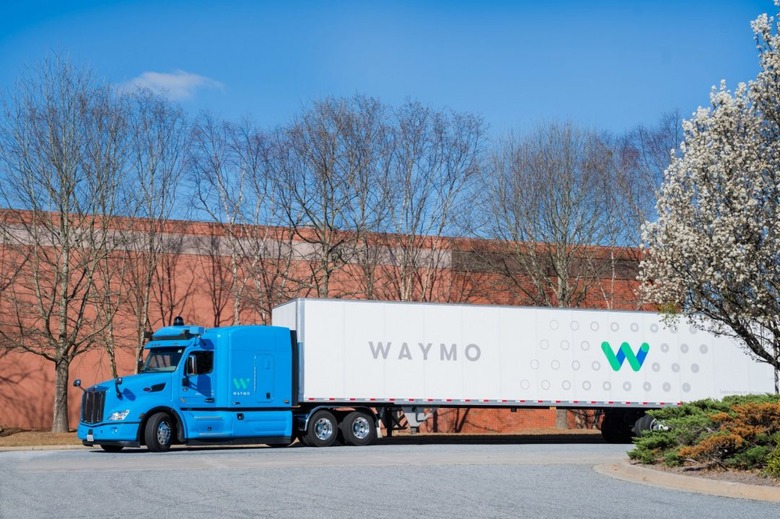 Thus far, Waymo seems to have focused mostly on applying its self-driving technology to the ride-hailing market. Waymo sees a future where consumers can summon a lift from its fleet of driverless cars, and it has been carrying out testing related to such a service. While creating driverless taxis is still one Waymo's main goals, today we're seeing the company branch out to something a little different: Semi trucks.
Waymo announced today that it will have self-driving semi trucks up and running in Atlanta, Georgia beginning next week. Waymo is starting out small with this pilot test, using these semi trucks to carry cargo destined for Google's data centers. Waymo and Google's logistics team are pairing up to tackle this together, and this pilot program is the culmination of one year of testing in California and Arizona.
Though Waymo has been testing its self-driving semis for a year now, they're not quite ready for the big leagues yet. Waymo is approaching this new pilot much in the same way it approached driverless cars, by putting them on the road with a safety driver ready to take over whenever the need may arise. If you live in Atlanta and see one of Waymo's big blue trucks, then, you can rest assured that it isn't operating completely autonomously yet.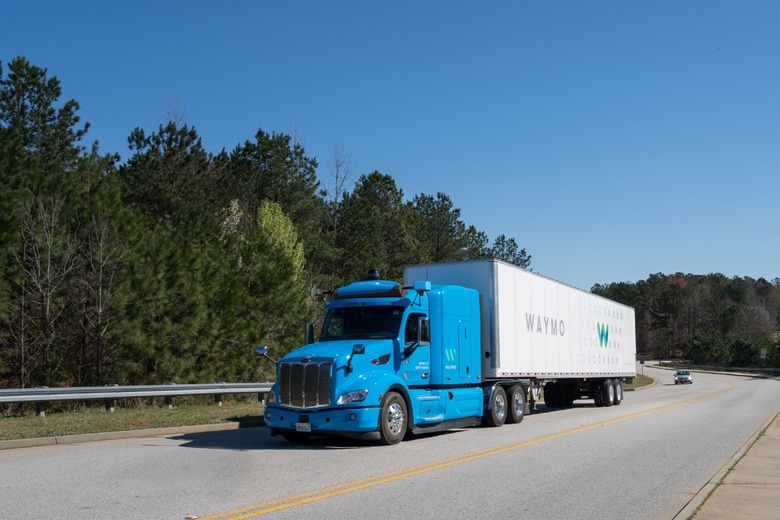 Waymo's autonomous vehicles have now racked up more than five million self-driven miles on public roads, and all of that testing is helping the company move forward with trucking quickly. Just like a regular driver who is moving from passenger cars to semi trucks for the first time, Waymo's AI has been learning the differences in driving a semi truck over the past year. Beyond that, Waymo's trucks will also be outfitted with the same set of custom-built sensors that we've seen on the company's self-driving minivan.
This is an interesting move for Waymo, but not one that's totally unexpected. The trucking industry is pretty vital here in America, and with Tesla recently making waves by announcing its own electric semi, it was only a matter of time before we saw Waymo try to outfit one with its autonomous AI. The hope is that this pilot test runs smoothly and Waymo can proceed quickly from here, but while we wait to see how it all pans out, be sure to keep an eye out for Waymo's blue trucks if you happen to live in Georgia.