Waymo self-driving car service will launch in Phoenix this year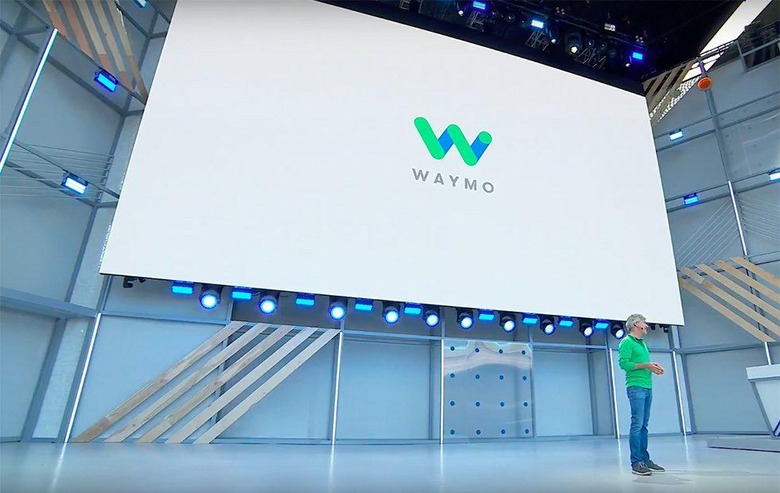 Alphabet has announced plans to launch a Waymo self-driving car service later this year. The service will be launching first in Phoenix, Arizona, where residents and visitors will be able to order a fully autonomous car using the mobile app. Though Waymo isn't the first company to launch a self-driving car service for the public, it does offer a twist: there won't be a human safety driver in the vehicles.
Waymo revealed the plan during its I/O 2018 keynote today, explaining that testers have already been taking its vehicles on trips and they have positive things to say about it. Self-driving cars offer a bunch of perks we don't see in ordinary vehicles, increased safety aside, including enhanced mobility options for individuals who don't have a driver's license.
Waymo is one of several companies developing autonomous cars ultimately destined for public ride-hailing services. Though it'll still be years before we see these services generally available throughout the entire nation, Waymo and others like it are moving quickly; 2018, it turns out, is the year the general public will get a chance to hitch a ride in these cars.
Later this year, Waymo's mobile app will enable Phoenix residents to order a human-free self-driving car in basically the same way they can order an Uber or Lyft. The company didn't provide a specific launch date, saying only that it is scheduled to launch later this year. Pricing isn't clear at this time, either.
Alphabet is near the top when it comes to autonomous cars, but it already faces competition in the market. For example, Aptiv announced in recent days that it is deploying 30 self-driving vehicles in Las Vegas where anyone can hail them using the Lyft app.