Waymo autonomous vehicle fleet surpasses 4 million miles driven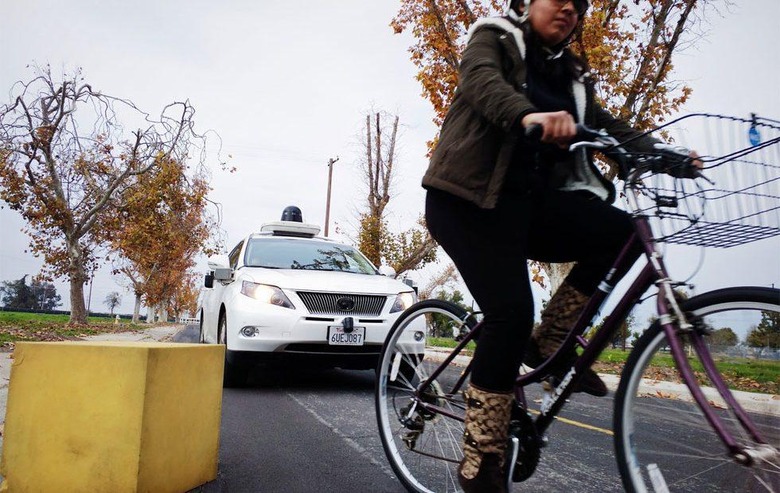 Waymo is one of the biggest companies in the autonomous vehicle realm and has a large fleet of self-driving vehicles. Waymo has announced that its autonomous fleet of vehicles has now surpassed 4 million miles driven. It's had to wrap your brain around numbers that large, Waymo says that it could have taken the average American driver 300 years to drive that many miles.
The massive amount of miles driven puts Waymo closer to its goal of fielding an entire fleet of cars with no people behind the wheel on roads in the US and abroad. Waymo says that all that autonomous driving has allowed it to focus on varied and complicated scenarios. The company takes every situation encountered when driving on real-world roads and "amplify and multiply the experience in simulation and on our private test track."
The first million miles Waymo autonomous autos drove took 18 months to accumulate. The last million miles driven took only 6 months to accrue. The first million miles was reached in June 2015. The next million was added by October 2016. May 2017 saw 3 million miles and this month marks 4 million miles driven.
Waymo notes that it has driven every bridge in the Bay Area, all the hills in the Santa Cruz mountains, and battled dust storms in Arizona. Waymo says that it has prepared its autonomous cars for some strange situations including people jumping out of canvas bags and skateboarders lying on their boards.
Waymo also spent time preparing its fleet for things we all have dealt with while driving including aggressive drivers and people flying out of driveways unexpectedly. Waymo has an equally massive simulated driving fleet that racked up 2.5 billion miles of virtual driving in the last year.
SOURCE: Waymo