Watch the Red Bull RB8 race in infrared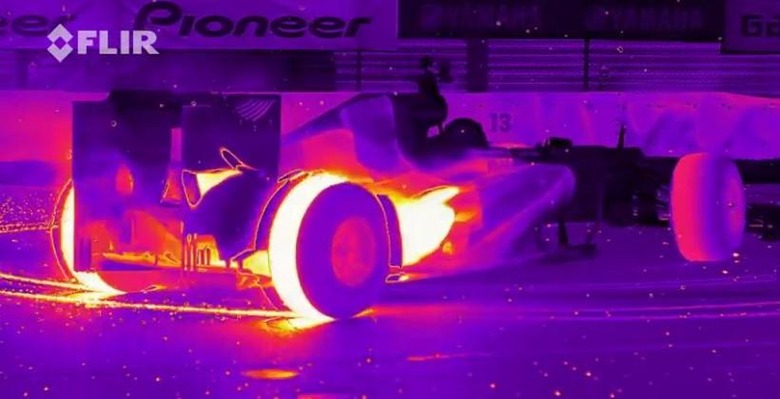 Modern technology has allowed us to get glimpses of many cool things we wouldn't ordinarily see, and Red Bull's new infrared racing video may be near the top of the list. FLIR Thermography, in partnership with Infiniti Red Bull Racing, has used its cameras to capture footage of F1 racers in infrared.
You can see all the hot scenes in the video below, which showcases the Red Bull RB8 at GAMMA Racing Day 2014. You can see the tires get white hot (literally), the engine burning red, and a whole spectrum of colors between.
According to FLIR, a few of its cameras were used to record the footage, including the FLIR x6580sc infrared camera, the FLIR T650sc and the FLIR B660. They provide a fascinating look at the cars, including bits that wouldn't otherwise be seen by watching ordinary footage.
During the burnout, for example, you get a full look at the car without smoke getting in the way, and can watch hot bits of rubber flip into the air and coat the ground. Be sure to check out the SlashGear Cars Hub for more automotive news!
SOURCE: Gizmodo