Watch SpaceX's Falcon Heavy launch right here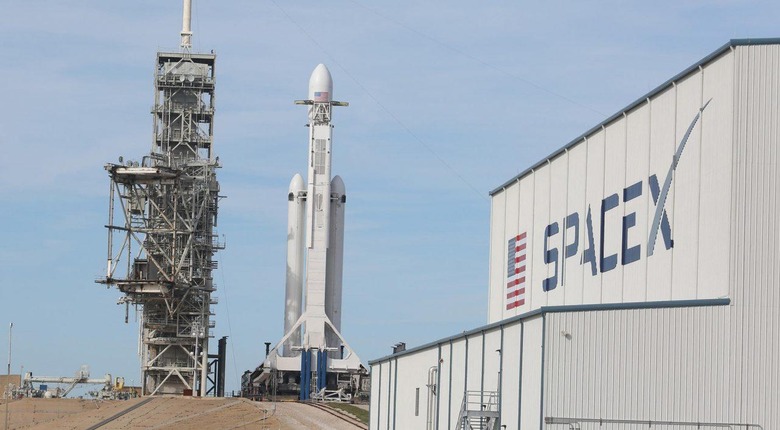 After a few last-minute delays, it seems that weather conditions are now ideal for SpaceX to send its Falcon Heavy rocket into space. Originally scheduled to launch at 1:30 PM Eastern time earlier this afternoon, SpaceX had to delay the launch a couple of times thanks to unfavorable wind conditions in Earth's upper atmosphere. Those wind conditions have cleared up in the time since then, and now SpaceX has given the "all systems go" for launch.
The Falcon Heavy is scheduled to launch in just a few minutes from now, at 3:45 PM Eastern. SpaceX is live streaming the launch on YouTube, and you can watch the whole thing in the video embedded below. That is, of course, unless there is one last delay.
SpaceX used up much of its launch window for this afternoon with those first two delays, so if something goes awry in the final minutes before launch, we won't see the Falcon Heavy go up today. Instead, the rocket will launch tomorrow, in a back up time slot SpaceX has planned for such a delay. At the moment, though, it seems like the Falcon Heavy is indeed leaving our lovely planet Earth today.
This is a big launch for a few reasons. The Falcon Heavy is intended to take astronauts beyond low-Earth orbit, and may one day be used in missions to the moon and Mars. A successful launch today will pave the way for missions like that, but there are a lot of things that need to go right if we're to see a perfect launch. For instance, SpaceX is attempting to land the three rockets cores that will send the Falcon Heavy capsule into space, something that is no small task.
The Falcon Heavy is the largest functioning rocket today, which is another reason this launch is special. Whether everything goes perfectly or the Falcon Heavy's maiden voyage experiences some roadblocks, it should be an exciting launch. Will you be watching? Head down to the comments section and let us know!