Watch Dogs coming to Wii U this Fall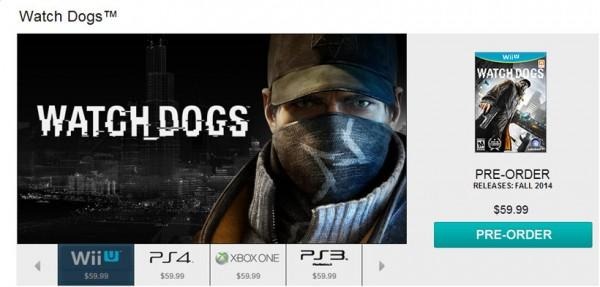 Gamers all around the world are looking forward to the launch of the game Watch Dogs. We knew that the title was coming to the Wii U, PS4, and Xbox One game consoles for a while. The game is also going to be available for PC gamers. Not long ago the minimum and recommended specs for PCs were released. Ubisoft had stated that the Watch Dogs game was coming to the Wii U, but that game was later delayed.
A listing for the game turned up on the Uplay shop in North America, but has now been pulled. That listing said the game was launching this fall giving us the first glimpse at a tentative launch since the game was delayed. That listing was later pulled down.
Oddly, the listing now reportedly shows that the game will launch on May 27. That is the day that Watch dogs will launch for other platforms. The listing showing a launch next month for the Wii U is believed to be an error. Gamers can pre-order the Wii U version of Watch Dogs now for $59.99.
Watch Dogs on the Wii U was delayed reportedly to allow Ubisoft to focus on releasing the game on platforms where it would have the broadest benefit. No word on a potential Wii U launch window for the UK or other countries is available at this time.
SOURCE: EuroGamer