Washington Is The Latest State To Approve Sidewalk Robots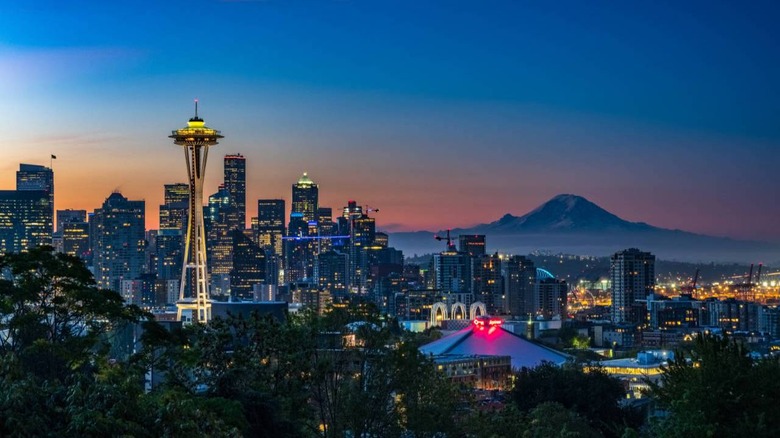 Washington has joined a growing number of states in approving sidewalk delivery robots, officials have announced. The new legislation was signed by Governor Jay Inslee this week, opening the door for tiny autonomous vehicles to operate on cities sidewalks alongside bicycles and pedestrians. The bill was delivered to Inslee using one of these autonomous robots.
As of the signing of the new bill, Washington has become the eighth state to approve the use of these sidewalk machines. Under the legislation, these small delivery robots are only allowed to operate on crosswalks and sidewalks, and they must yield to cyclists and pedestrians. As well, a human remote operator has to be able to take control of the vehicles, which are limited to up to 6MPH.
There are a number of benefits associated with these small delivery vehicles, which have proven particularly popular on college campuses, where they've been deployed to deliver snacks and drinks to students. Because they're electric and battery-powered, the devices are silent and have zero emissions. As well, the vehicles reduce the number of deliveries that take place on public roads, decreasing congestion.
Virginia was the first state to approve the use of sidewalk robots, followed by several others, including Ohio, Arizona, Florida, Idaho, Utah, and Wisconsin. Not all states actually have robotic vessels making deliveries in their cities, however.
Starship Technologies has started delivering goods with its robotic vehicles at universities in Arizona and Virginia, among other places. It's unclear what plans the company may have for Washington, but Starship isn't the only company that will benefit from the new rules. Amazon started testing its own delivery robots in Seattle earlier this year.