WarSting Hobbit Sword Glows Blue When Near WiFi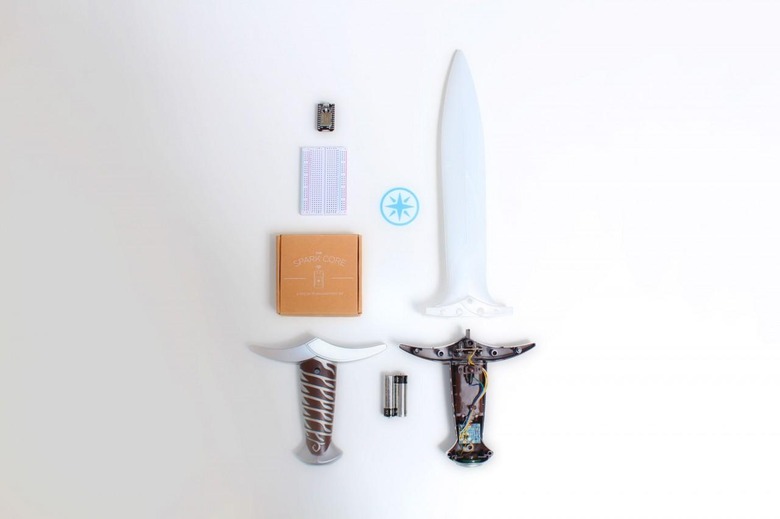 If you have found yourself with spare time on your hands over the long holiday weekend and feel like some DIY tinkering, the folks at Spark.io have an interesting new project in honor of the new The Hobbit: The Battle of Five Armies movie. WarSting is a plastic sword inspired by Bilbo Baggins' "Sting" sword, which glows blue when Orcs are around. Rather than glowing when beasts are nearby, however, WarSting glows blue when it detects a wireless network.
Of course, glowing blue every time the sword picks up a WiFi network would not be terribly useful, and so the makers behind WarSting tossed in a provision — the network must be unsecured to make the sword glow, which can prove a little more convenient.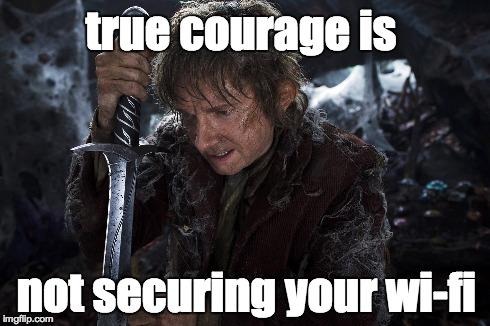 When an unsecured network is detected, the sword will begin to pulse with a blue glow — pushing the button on the handle, then, and giving the sword a quick thrust will prompt it to connect to the network, at which point the sword's blue glow will flash faster and a small victory sound will play.
If you want a WarSting for yourself, you'll need to pick up a toy Sting sword, as well as a Spark Core and a few other particulars. You can view the the process here, and head over to the project's Github for additional details.
SOURCE: Spark.io