Warner Bros's Replacement Programs with Blu-Ray Media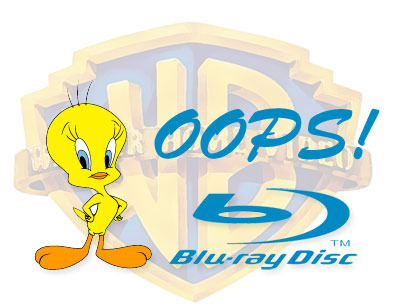 Whether they're going for exclusive endorsement or stand neutral as it, maybe they need to get a clue first to how to put together a simple bundled set and provide an error free media. They've been clumsy. First the mix-up with hd-dvd version in Harry Potter box Blu-Ray Box sets, and then duplicated disc found on Blade Runner box set a week later. If that's not enough, a bug was found in the recently released Terminator 3. Apparently, the native content of 1080p will display at 1080i if In Movie Experience is not activated.
Folks at Blu-Ray.com is working hard to get you the latest update. There are no news of replacement disc will be given for Blade Runner but you can contact WHV Customer Support at 1-800-553-6937 if you have issues with Harry Potter box sets or Terminator 3.
blu-ray replacement programs [via blu-ray.com]