Warner Bros Harry Potter game gets motion controls on Xbox 360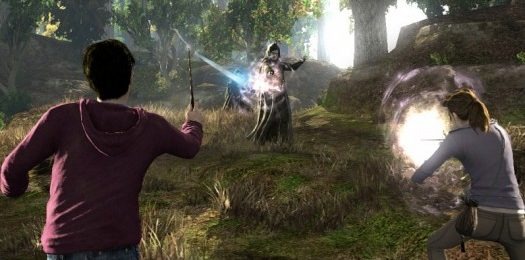 Warner Bros will be releasing a new Harry Potter game using the Xbox 360's motion camera peripheral. The announcement was made ahead of next month's E3 trade show, where Warner Bros will be exhibiting and will no doubt be showing off the new game. Players will be able to scan their face with the Kinect camera to become their own character in the game.
One of the most anticipated games to hit the Kinect so far was the Star Wars title that allowed players to use their hands and feel like they had "the force" within them. Harry Potter no doubt brings up a similar level of excitement from fans, as they'll be able to wave their hands as though wielding a magic wand.
Exact details of the game and how the Kinect motion controls will factor into it are still to be revealed. The fact that the game was announced today means Warner is most likely going to make a big deal of it at E3, which starts on June 5. It's also likely going to be a talking point for Microsoft, which needs to use E3 as an opportunity to show that Kinect is still as relevant and ever, and is attracting brand new experiences.