Warby Parker's iPhone app uses ARKit to let you virtually try on glasses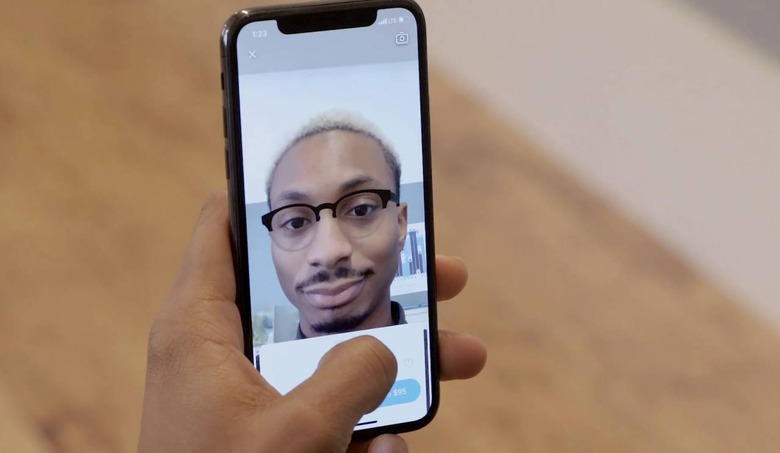 Shopping for glasses is something that typically needs to be done in person, as you generally want to see how a set of frames both fits and looks on your face. With the rise of augmented reality, though, the process of trying on a pair of glasses is something that could be done anywhere, anytime. That's what Warby Parker thinks at least, as it's rolled out a new feature for its iPhone app that allows you to try on glasses without having to first head into a brick and mortar store.
As the company explains today, this new feature is built using Apple's ARKit and relies on the iPhone's TrueDepth camera. That, of course, means that you're limited to Apple's newer, more expensive iPhones if you want to use this functionality, specifically the iPhone X, XR, XS, and XS Max.
Assuming you've got one of those in your pocket, you simply need to update to the latest version of Warby Parker app – or download it in the case that this is the first time you're hearing about it. It seems that you need to take a frame quiz before you'll be able to use virtual try-on, which asks you questions about how you want your frames to fit and the styles or colors you're interested in.
Once you've done that, though, you'll see a list of recommendations that match your preferences. On each listing, you can swipe down from the top of the display to try them on using augmented reality. The feature seems to work pretty well, as it offers decent clarity on the frames and allows you to swipe left and right to switch between different styles – meaning you don't have to back out to your list of recommendations and select a new listing to switch between frames.
For someone like me who doesn't need glasses, this is a fun little diversion, but for those who use glasses every day, this is a neat way to shop for new frames without devoting an afternoon to heading into a retail store and trying on a bunch of different pairs. It's also, of course, a good way for Apple to flex its ARKit muscle and the capabilities of those TrueDepth cameras. The update is live on the App Store now, so if you're a regular Warby Parker customer, take it for a spin.