Want your own Dark Souls Estus Flask? Here's what you have to buy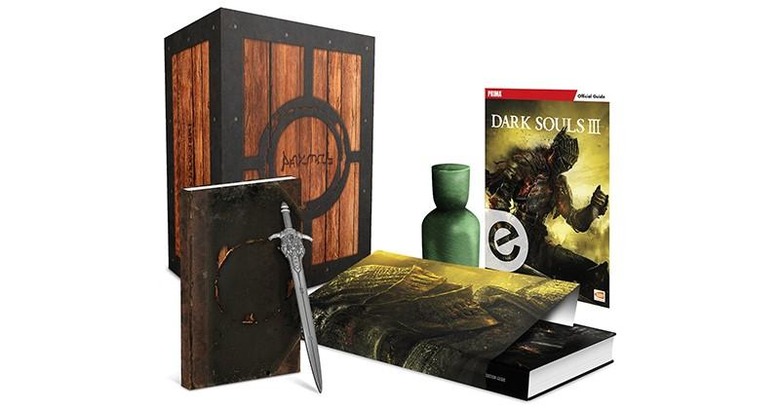 We may receive a commission on purchases made from links.
When big games are released, the publisher will often make some sort of "deluxe" or "collector's" edition available. When you cough up the dough for this special edition of the game, you'll get things like art books, music, and maybe some kind of cool collectible. Dark Souls III is no different, however, this is one of the first times I can recall a game getting a special version of a strategy guide with similar bonuses.
When you order the $129.99 Collector's Edition of the game, you'll get a 10" Red Knight statue, a Prima Starter Guide, the soundtrack, an art book, a cloth game map, and of course, the game. That sounds like everything you'd want out of a super expensive version of a game. However, Prima is making an equally-costly version of their official strategy guide available.
If you absolutely must have everything Dark Souls III, then this guide is worth looking into. Not for the guide itself (although I'm sure it's quite helpful), but for the extra goodies that come with it. You'll get your very own resin replica of the Estus Flask, which is better than some statue, in my opinion. You'll also get an etched metal bookmark that is designed to look like The Wolf Knight's Greatsword. It also comes with a special Dark Souls III Darksign Journal, to keep notes and such on. Finally, the bundle comes with both a hardback strategy guide, and a web-version, in case you just want to stare at your computer while playing the game.
Personally, I'd love to have an Estus Flask sitting on my desk. However, the price for this strategy guide bundle is also $129.99. If you want this, and the game, you'll need to shell out $190. If you also want the Collector's Edition of the game, that will run you a grand total of $260.
Source: Amazon