Want more Star Wars: The Force Awakens footage? Here's the Chinese trailer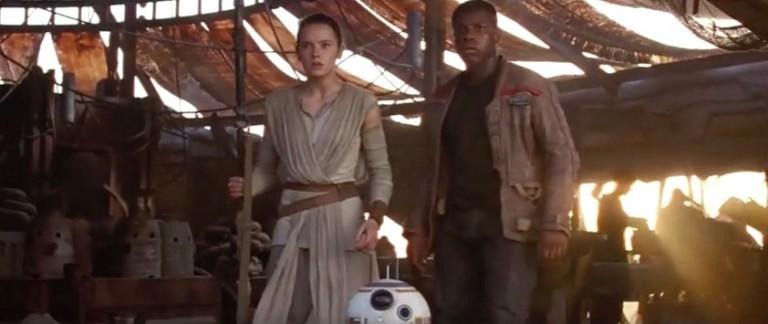 Star Wars: The Force Awakens is hitting US movie theaters in just over a week, but for those fans who absolutely can't wait any longer — or those who enjoy watching each of the film's trailers from different regions of the world — the new Chinese trailer has arrived. There's no major spoilers included, of course, but there is some new footage that will get fans even more excited (if that's even possible).
The clip starts out with the same shots of Stormtroopers and an Imperial gathering that we've seen before, along with new villain Kylo Ren pledging to carry out Darth Vader's vision. However, we are then treated to new footage of heroes Rey, Finn, and BB-8 joining Han Solo and Chewbacca in the Millennium Falcon, and lots of new dialog (along with BB-8 flailing about during the ship's maneuvers).
You're probably wondering who that guy with the lightsaber introducing the trailer is. It's Lu Han, of the popular K-pop group Exo, who recently debuted a new video for their song "Lightsaber," which they partnered with Disney to create.
Now that you've watched the trailer above (admit it, you couldn't resist), you now have to suffer another eight days before watching the full epic. At least you can take comfort in the fact that it will be out long before the Chinese release date of January 9th.
VIA The Verge
SOURCE Keen Zhang/YouTube