Wanle case puts a Game Boy on the back of your iPhone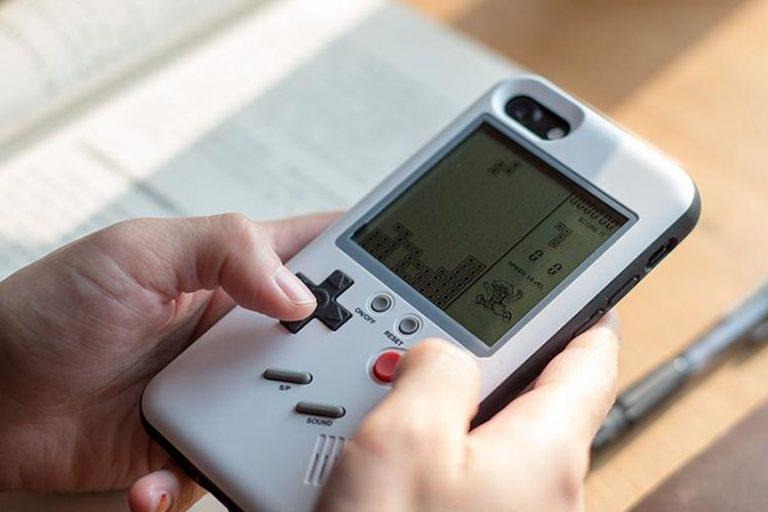 The concept of turning a smartphone into a functional Game Boy has been around for several years now, but a new case from a company called Wanle seems to have gotten as close as possible by attaching a portable game console to the back of an iPhone. Dubbed the "Wanle Gamers Console For iPhone," the case features its own LCD screen, power supply, and comes loaded with 10 games, all paired with physical buttons in the traditional Game Boy layout.
The case comes in sizes for the iPhone 6 through 8 and their Plus models, as well as the iPhone X. It snaps on the rear of the phone like any standard case, and doesn't obstruct any of the ports, buttons, speaker, or camera functions. The case relies on a small, replaceable battery, meaning it could technically be used even without an iPhone attached.
Among the classic games that come pre-installed are versions of Tetris, Snake, and Formula One Racing, however it doesn't seem possible to add new titles later on. The Game Boy-like buttons are plastic and slightly raised, but not so much that they become obtrusive when trying to hold or use the phone itself.
As a game system, Wanle's case certainly isn't going to compete with Nintendo's Switch, or even a real Game Boy, but it's definitely enough to pass some time without having to carry another device. The case comes in black or white, and is available from Wanle's website and priced at $25 for a limited time, with regular retail pricing set at $80.
SOURCE Wanle