Walmart Pay is arriving soon as iOS app updated with support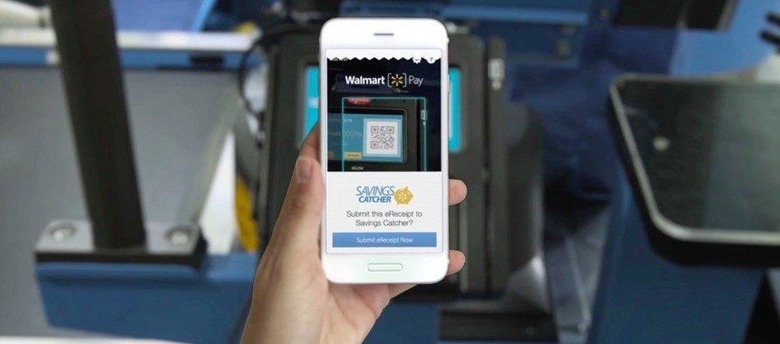 Walmart Pay, the company's own mobile pay alternative to Apple Pay and similar mobile payment systems, was announced late last year with the promise of coming to both iOS and Android. Though the payment option isn't live in stores yet, it has made its way to the company's iOS app, showing up in version 6.8 released this week. With it, users will be able to pay at the register with their phone, will receive a digital receipt in the app, and more.
The feature appeared in the Walmart app update change log, which says the payment option will be "available in all stores soon." How soon isn't clear, but the feature's arrival in the mobile app indicates it won't be long. The update also added the ability to easily add paper receipts to the app and with features that ease the burden of making an in-store return.
Once Walmart Pay launches, users will be able to fire up the app when checking out at a register. Turn on the phone's camera, then scan the Walmart Pay code on the register. This will link the app with the register, and then item scanning will start. Once finished, the card on file with Walmart Pay is charged and the receipt shows up in the app, saving paper while making it easier to keep track of purchases.
In December, Walmart said that 22 million of its customers used the Walmart app monthly, and that it "enhances the shopping experience" by offering things like pick-up checkins, prescription refills, item location info, and more. The launch of Walmart Pay could mark many individuals' first foray into the world of mobile payments, as they'll already be familiar with the app and using it to complete a payment would be a simple step from there. Whether consumers will use the service in abundance is yet to be see, though.
SOURCE: Walmart