Walmart electric car chargers coming soon from Electrify America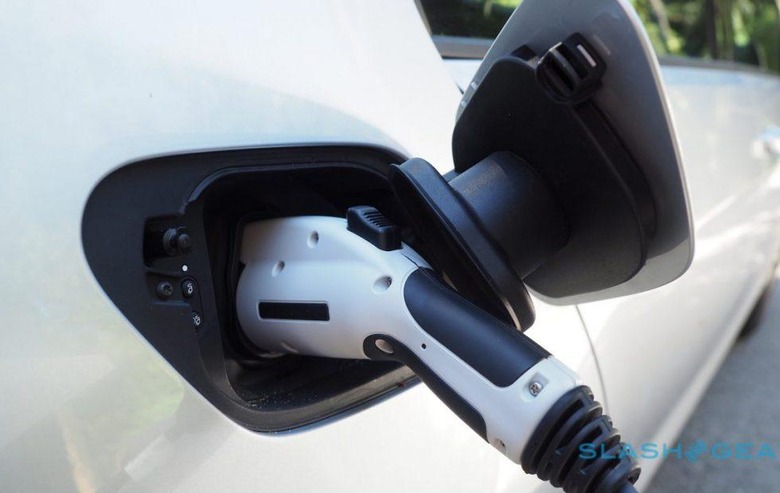 As the market shifts more and more toward electric vehicles, drivers will naturally need more places where they can charge up their batteries. While there are already thousands of charging stations dotted around the US, there's always room for more, and by the end of next year, you might be heading to Walmart for a top off. Today, Electrify America and Walmart announced a new partnership that will see the installation of fast charging stations at Walmart stores across the country.
Specifically, Electrify America plans to install its fast chargers at more than 100 Walmart locations in 34 states across the US by June 2019. In today's announcement, Electrify America said that this initiative will more than double the number of Walmart locations in the US that offer EV charging stations. Of course, there's a long way to go if Electrify America eventually wants to outfit all of Walmart's parking lots with a charging stations, as the US is home to thousands of Walmart stores.
This partnership isn't just about increasing the number of charging stations available to EV owners, though. Electrify America will debut its new fast chargers at Walmart stores, which claim to offer charging capabilities we don't often see.
"The Electrify America charging systems located at Walmart stores will offer the first-ever certified cooled-cable 150 to 350 kilowatt (kW) DC Fast Chargers." Electrify America says. "Electric vehicle chargers that offer this kind of power deliver energy for up to 20 miles of range per minute, which is seven times faster than today's 50kW DC chargers."
By building out higher capacity chargers now, Electrify America does a lot to future proof its network of stations. The organization expects many EVs to use up to 150kW chargers by 2020 as the batteries in these cars continue to get bigger. Those of you who have an electric car now will still be able to use these stations though, as the company says each one will be outfitted with a 50kW CHAdeMO charger (meaning Tesla owners can use these as well), along with dual-handle dispensers that feature 50 to 350KW CCS1 connectors.
The 100 or so charging stations Electrify America plans to build at Walmart stores is just a portion of all the chargers it will be constructing in the coming months. The company plans to build out 2,000 chargers in all, which will be constructed at 484 sites in 17 metropolitan areas and along highways in 39 states by the end of 2019. Since it plans to have all its Walmart chargers in place by the middle of next year, we should see some of them start to go up soon, so keep an eye out for them.