Wallet Drone Fits In Your Pocket, Charges In Its Controller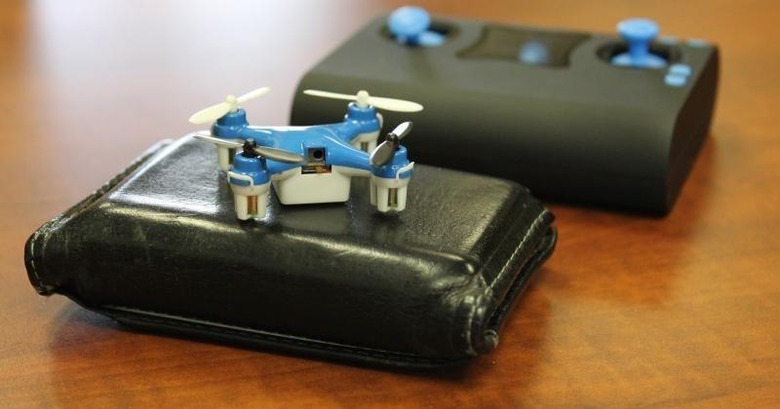 Personal drones have become a so common that they have started to come in all sorts of shapes and sizes. A new crowdfunding campaign wants to stretch that size range even further. The name Wallet Drone probably says it all. The drone itself actually isn't the size of your wallet. In fact, it is much smaller than that. The tiny quadrocopter fits inside a controller box and that controller is the one that is the size of your wallet, letting you carry fun and mayhem anywhere you go.
Some more professional drone users might question the sanity of such a small flying robot, but they might be missing the point. This drone is built for nothing but fun on the go. Carry it your pocket or bag and let it fly out whenever and where ever you want. Or at least are legally allowed to. Sure, it can do flips and rolls for fun, but that's just about it. The simple joys of remotely controlling a flying robot, pure and simple.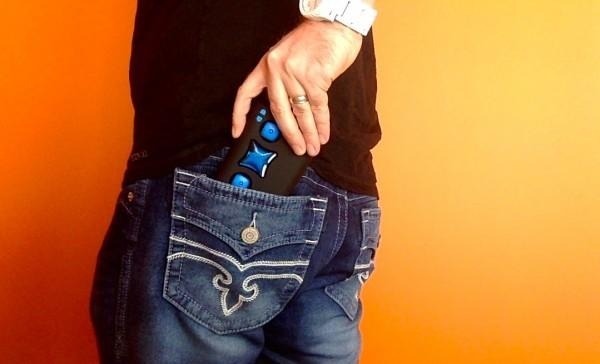 What is interesting about Wallet Drone, however, is not the drone itself but its controller. The controller that is the size of a fat wallet actually houses the drone when not in use. But it has one more trick too. It actually charges the drone when not in use. Everything is powered by 4 AA batteries so, in theory, you can have non-stop flying fun as long as you have a supply of batteries with you. That said, the drone itself can only fly for a good 15 minutes before it needs to be recharged.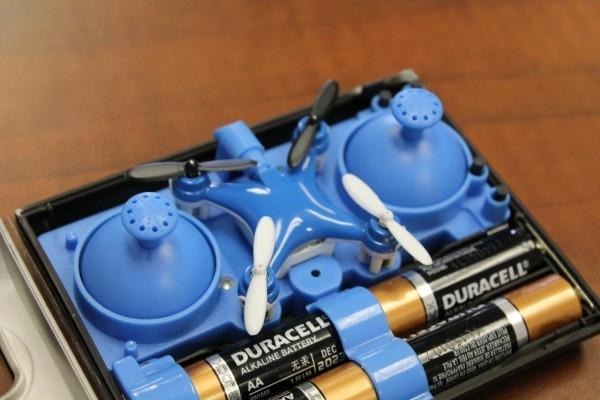 The Wallet Drone is still on Indiegogo but, judging by the amount it has raised, there is a ready market for a drone this small. The campaign was quite specific in needing $11,894 but it already raised more than $24,000 and with 41 days to spare. If all goes well, the drone will be flying out of your pockets by July.
SOURCE: Indiegogo