Wall-E becomes a real robot, no fairy godmother needed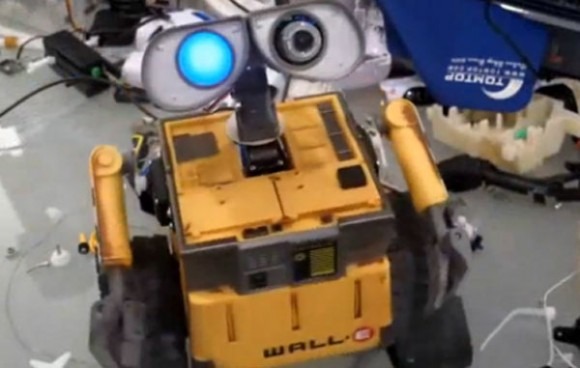 Pinocchio needed a fairly godmother to become a real boy, but all Wall-E needed to become a real robot was a geek with some parts and a bit of time. A dude going by the handle DJ Sures took what appears to be one of those plastic Wall-E toys from last holiday season and hacked the thing up to become a real robot. The result is a cute robot that I have to keep my kids from seeing or they will want one just like it.
The bot has a camera for an eye, voice recognition, and object tracking. The Wall-E robot uses an EZ-B Bluetooth Robot controlled and the software functions use the EZ-Builder software that is included with the robot controller hardware. Inside the bot are five different servos and an eBay procured 2.4GHz wireless camera.
This isn't the first go round for the robot loving DJ Sures. Apparently, he built a Wall-E last year that had less functionality and has also built other robots as well. You can check out the video to see the robot Wall-E in action.
[via Hackaday]