Wacom Intuos Pro, Intuos Pro Paper, and small Bamboo Folio unveiled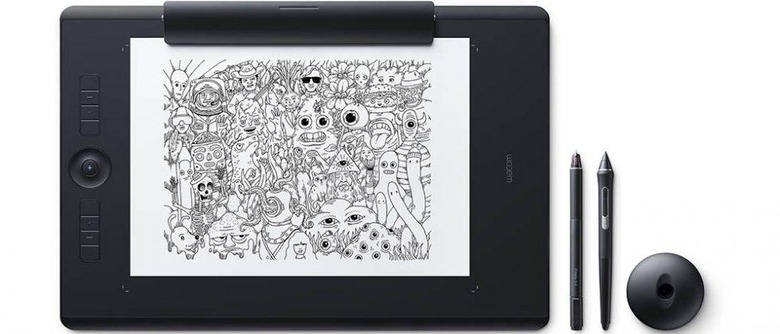 Wacom has introduced its new Intuos Pro, Intuos Pro Paper, and Bamboo Folio smartpad, a trio of products targeted at artists and designers. All three products have been unveiled at CES 2017 ahead of their upcoming launch. The Wacom Intuos Pro will be available in medium and large sizes, as will the Pro Paper Edition, while the Bamboo Folio smartpad will be available only in 'small.'
The Wacom Intuos Pro and Intuos Pro Paper Edition touch tablets are similar to many Wacom products before it, giving creatives a way to draw and design items that are stored digitally. The Paper Edition allows users to draw directly on paper and have it stored digitally on the board, where it can then be further worked on from the tablet itself.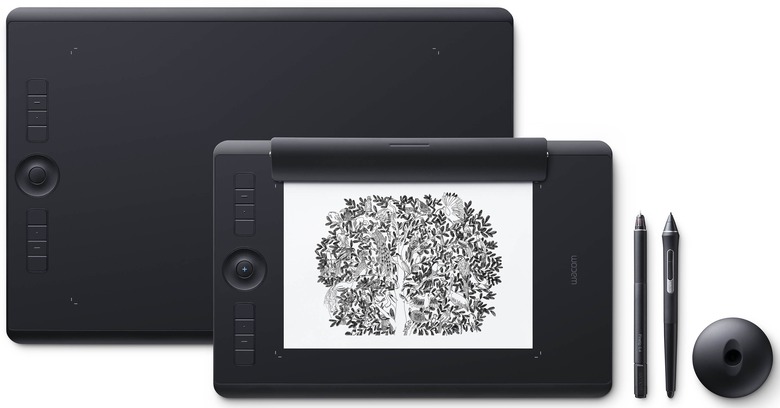 These new Intuos Pro devices are less than half an inch thick, though they have the same active area size as the previous version, making for an overall smaller product that doesn't sacrifice in work space. The Pro version has an anodized aluminum back, a new pen case, and a pen stand with 10 nibs. Both the large and the medium units have eight ExpressKeys, as well as a TouchRing and Multi-Touch.
Both of these tablets come with the new Pro Pen 2 from Wacom, a stylus with 8,192 pressure levels — about four times greater sensitivity than the previous Pro Pen. The Pro Paper Edition includes the Wacom Finetip Pen with gel ink. Both these models will be available this month, with the medium and large Pro models being $349.95 and $499.95, while the medium Paper Edition will be $399.95 and the large will be $549.95.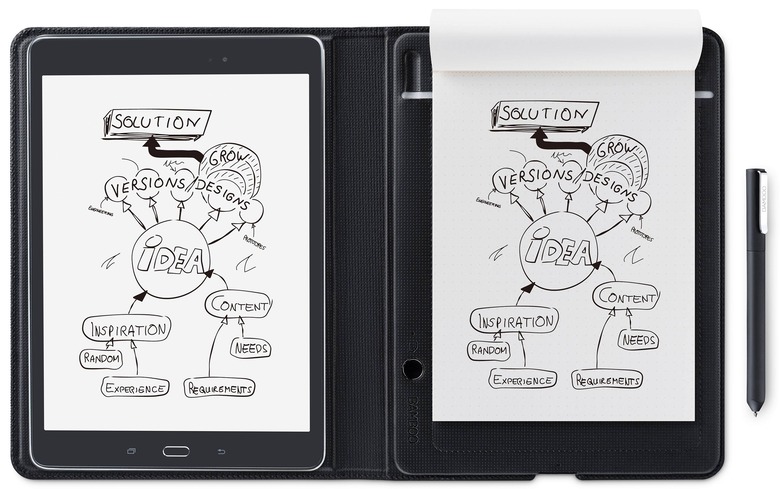 The Bamboo Folio, meanwhile, is a small smartpad that combines the best of digital tech with traditional pen-on-paper writing. This model is designed for use while you're out and about, being a quick way to jot down ideas and other things you want to preserve for later.
Any handwritten notes and sketches are converted into digital counterparts by pressing a button. The folio itself has a gray cover, says Wacom, and can cover an A5-sized paper. The Bamboo Folio can also save up to 100 pages of content locally, though notes need to ultimately be pushed into a storage solution like OneNote or Evernote. This model will cost $149.95, €149.90, £104.99, and ¥18,000.00.