Wacom Cintiq 16 is a pen display for the rest of us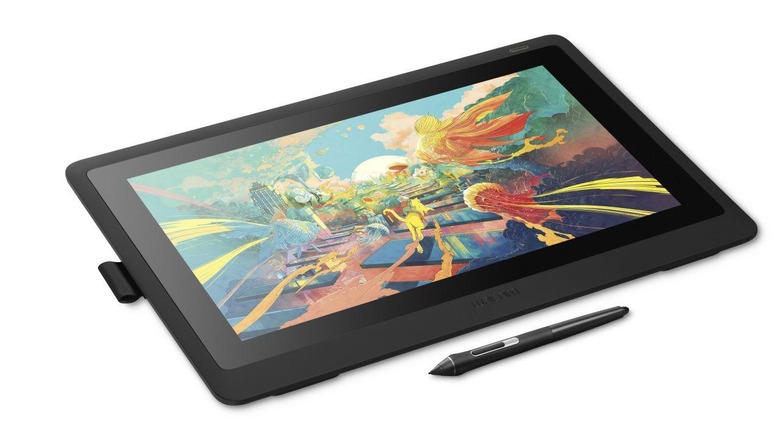 Wacom's tablets – officially dubbed "creative pen displays" – are used by artists of many different stripes, but one roadblock to actually obtaining one can be price. Wacom's displays typically aren't cheap, and though that isn't necessarily a negative thing, it means that people who are just getting started with art studies or even a career may have trouble affording one. Wacom hopes to alleviate that issue by announcing the Cintiq 16 today at CES 2019.
Wacom today referred to the Cintiq 16 as a good fit for "young creative professionals, creative enthusiasts, art students, and passionate hobbyists." In other words, the Wacom 16 is meant for people who are passionate but may not have the cash or the desire to throw a lot of money at the company's other displays.
Wacom has priced the Cintiq 16 at $649, and while that's still a significant amount of money, it's definitely far less than the prices of some of the tablets in the Cintiq Pro line. With those, prices can easily climb into the thousands – in fact, the Cintiq Pro 16 runs $1,499.95, more than double the cost of the Cintiq 16 Wacom is announcing today.
The Cintiq 16 comes packed with a Pro Pen 2, which boasts 8,192 levels of pressure sensitivity and tilt detection. The pen also uses Wacom's Electromagnetic Resonance, which means that it's battery-free and therefore never needs to be recharged. You'll also get an 16.6-inch 1080p display that covers 72% of the NTSC color gamut.
So, while the Cintiq 16 won't be as advanced as some of the company's other tablets, this is definitely a good place to start if you've been looking into Wacom's displays. Though Wacom says that the tablet is expected to launch this month, it seems to be available now over on the company's website. Be sure to check out our CES 2019 hub for all of our coverage from the show!