Wacom Bamboo Pad Wireless Recognizes Handwriting And Gestures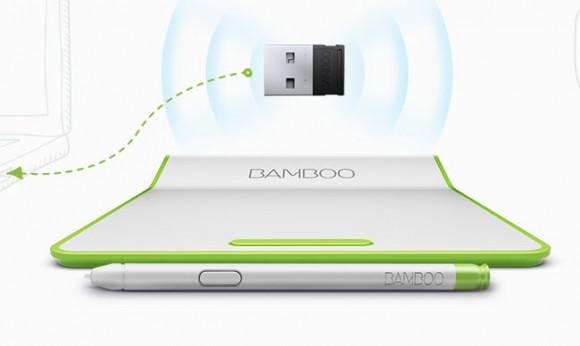 Wacom has been making accessories for computers that allow users to digitize their handwriting or draw by hand on the computer for a long time. The company has announced a new addition to its pad line called the Bamboo Pad Wireless. As the name implies, this particular device connects to your computer wirelessly allowing users to move it to whatever position is most comfortable.
The Bamboo Pad Wireless supports multiple gestures for navigating using only your fingers. Supported gestures include scroll, zoom, swipe, and select. The wireless tablet also ships with a pressure sensitive digital stylus. That pressure sensitive stylus allows you to get hand written notes, sketches, and other written content directly into digital documents just as you would with a normal pen on paper.
The Bamboo Pad Wireless ships with a USB radio dongle to connect the device to Mac or Windows computers. The device is available in several colors including green, purple, blue, or black. The device measures 5.4 x 6.5 x 0.182 0.61-inches and it's designed to be used by right or left-handed people.
The tablet weighs 150 g making it portable so you can work on the go and it supports multitouch. The stylus, in addition to being pressure sensitive, is cordless in its own right and uses no batteries. The power supply for the tablet itself is a pair of AAA batteries. The tablet is available now for $79.
SOURCE: Wacom