W Hotels caters to YouTubers with new mukbang room service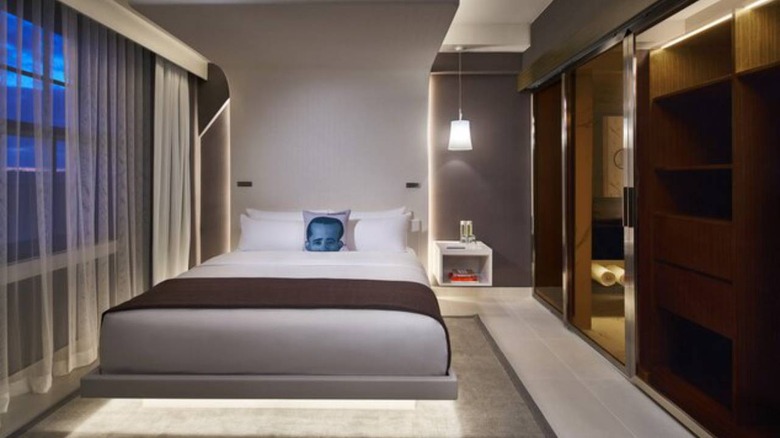 W Hotels, specifically the W Hotel in Washington, DC, has introduced a new room service option that'll appeal to YouTubers: the Sip & Slurp menu for filming mukbang videos. The new menu is pricey and only available for a limited time, offering customers more than just food — they also get a lapel microphone and cell phone stand for recording the content.
Mukbangs are a video trend that originated out of South Korea; they're typically live-streamed and simply involve a vlogger eating a large meal while chatting with their audience. The video genre exploded in popularity, making its way to a number of YouTube channels from both new and established streamers.
W Hotels, the trendy hotel property owned by Marriott, is capitalizing on the trend by offering a new limited-time menu option called Sip & Slurp that costs $285 USD, according to The Verge. For that price, customers get a large food loadout that includes a cherry pie, half-pound hamburger, double-patty burger, lobster tail, filet mignon, and more.
The Sip & Slurp menu will be available at the W Hotel in Washington, DC, until the end of 2019, but it may debut at other properties in the future. Customers must order the entire array of food, so anyone deciding to partake of the promotional menu should expect to get what they see in the video above.
Of note, the huge meal takes at least an hour to deliver to the customer from the time the order is placed, and it, of course, comes with all the taxes you'd expect on top of a fee. According to The Verge, YouTubers should expect to shell out nearly $400 for the menu when all fees are considered, but on the bright side, you get to keep the stand and microphone.