VW to reveal new concept car at CES 2016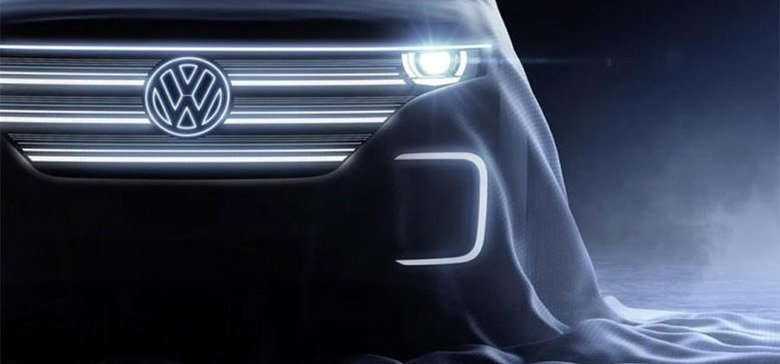 Over the last few years, it has become very common for automakers to unveil concept cars during the Consumer Electronics Show in Las Vegas. Originally, this was a show to see new gadgets and other electronics, but cars are now a common site in the halls. VW will reportedly be on hand at CES 2016 and unveil a new concept car.
It's unclear what the concept car will be at this time, but teaser images show something that looks less like a car and more like a larger boxy SUV or van. Some rumors suggest that the concept that will be unveiled is a new generation of the famous VW Microbus.
Rumors have long claimed that the new microbus will enter production later this decade. With 2016 set to ring in, that means sometime in the next four years. The teaser video doesn't give much in the way of detail away on the concept car, but it is clearly boxy and bulky.
VW needs something to take buyers minds off the emissions scandal it is currently embroiled in. Traditionally cars unveiled at CES have a heavy technology connection and are often electrics or hybrids. It's unclear is this VW concept is an EV or hybrid at this time, but we are only a week or so from CES 2016 kicking off and we will find out then.
[via Motor Authority]