VW to premiere the eighth-generation VW GTI in Geneva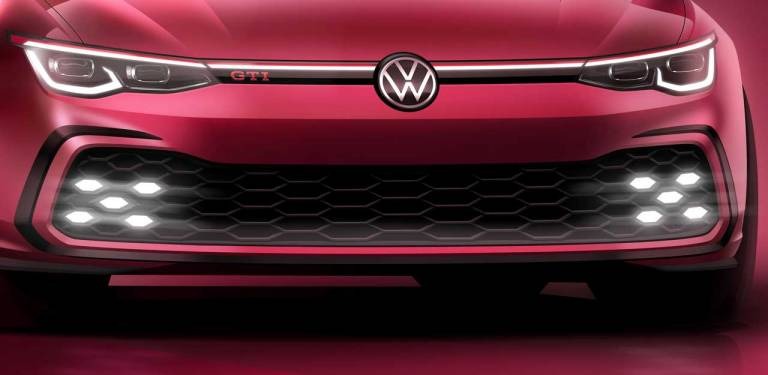 VW will be showing off the eighth generation of one of its most iconic cars at the 2020 Geneva Motor Show. The show will run March 5th through the 15th. The debut of the car marks the launch of a "pure, intelligent, and superior high-tech sports car for the digital age."
Like all GTI cars of the past, the eighth-generation will have front-wheel drive and promises the most agile running gear of any generation and the most powerful gas engine. Inside, the car will have the beloved checkered seat covers and will have assistance systems. The Golf GTI will be one of the first compact sports cars to communicate via Car2X with other vehicles.
Golf GTI will have Travel Assist at speeds up to 210 km/h. The eight-generation GTI is the first in the series to have a completely digitalized interior for displays and controls. The GTI Digital Cockpit will have a 32-color background and a multifunction sports steering wheel. VW will offer an optional LED crossbar that is integrated into the daytime running lights.
Other features of the car will include a new DCC generation that handles adaptive chassis control. VW is being coy with some details of the vehicle. The exact specifications of the gas engine are unknown. What VW is saying is that the GTI turbo engine "will exceed expectations."
For now, VW is offering only a single teaser image of the new GTI. We see a car that has interesting fog lights in the lower front fascia with individual elements that shine through the diamond pattern in the lower grille. VW says that the car will launch in the second half of the year.