VW teases EV racer for next year's Pikes Peak International Hill Climb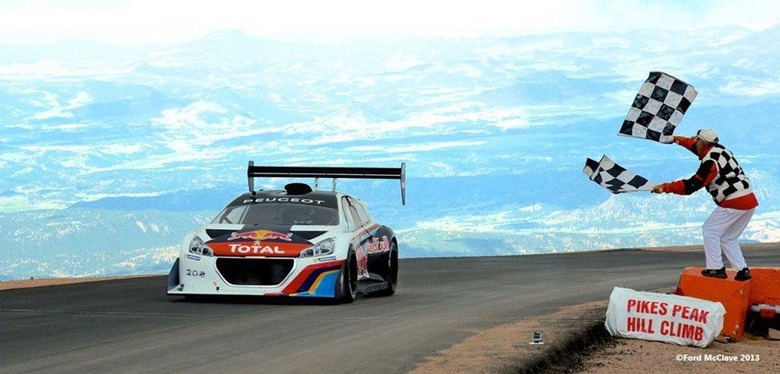 VW has announced that it has a new electric racing car that will be running the 2018 Pikes Peak International Hill Climb. VW is building the car with the specific goal of setting a record for the legendary race up America's Mountain. VW says that the EV prototype uses "tomorrow's technology" and the run will mark the first time VW has participated in over 30 years.
The race will take place on June 24, 2018, and the finish line is 14,000 feet above sea level. VW's EV racer is all-wheel drive and promises to be fitted with innovative battery and drive technology. The prototype is in development with cooperation from Technical Development in Wolfsburg.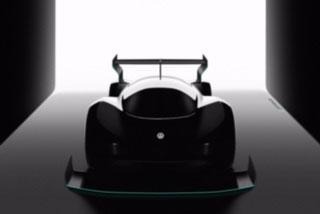 The single, extremely tiny, and dark image of the car here is the only picture VW has offered so far. The massive front splitter and rear wing should provide lots of downforce. The Pikes Peak International Hill climb is very long and grueling for drivers and cars.
The race has been held each year since 1916 near Colorado Springs, Colorado and the course is 12.4 miles long and has 156 turns. The event runs up the only road on Pikes Peak and the entire road is paved. The elevation gain from the starting line to finish is 4,700 feet.
The current record for EV prototypes is 8 minutes and 57.118 seconds and was set by driver Rhys Millen in 2016. The fastest time on record up the mountain was set by Sébastien Loeb in a Peugeot 208 T16 Pikes Peak racer running the unlimited class back in 2013. Loeb ran the course in 8:13.878.