VW concept SUV to debut at Beijing, hints at next Touareg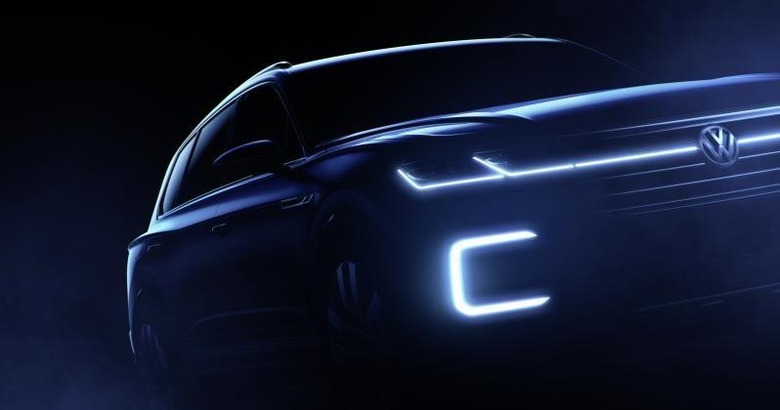 Sure, it might still be deep in the dieselgate scandal, but you can't fault Volkswagen for soldiering on, especially as far as its more eco-friendly plug-in hybrids are concerned. At the Beijing Auto Show next week, the beleaguered car maker will be showing off a new concept car. To be more exact, it is teasing what it bills to be the most advanced luxury SUV in the world. Given those hints, this concept could very well carry the foundations of Volkswagen's next Touareg crossover.
As any good teaser, ol' Volkswagen is playing hard to get with the details, sprinkling a few hints here and there. For example, the concept will be boasting of a very sporty personality, something that doesn't usually come when you put "luxury" in front of "SUV". That sportiness is provided by a plug-in hybrid powertrain that delivers 376 horsepower and 516 lb-ft of torque. VW claims that the concept sporty luxury SUV can accelerate from zero to 62 mph, almost 100 km/h, in just 6 seconds. Top speed is marked at 139 mph, roughly 224 km/h.
The eco-friendly nature of the concept car comes from its electric motor that can reach a range of 31 miles, around 50 km. This helps bring down the fuel consumption to 78 miles per gallon.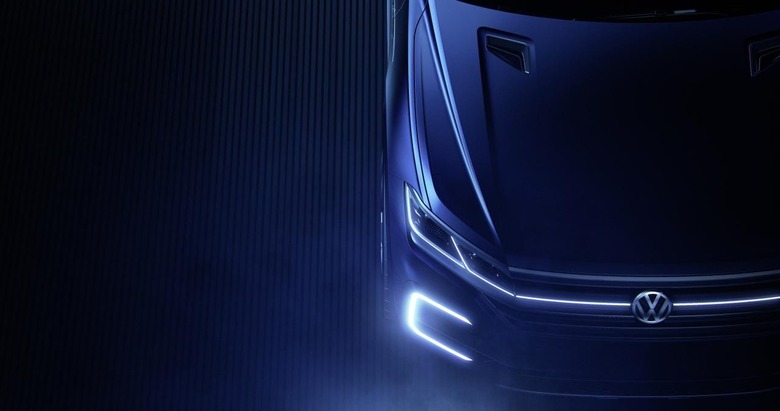 A concept really wouldn't be a concept these days without advanced automotive and infotainment technologies. Again, Volkswagen is being intentionally vague about these other than how the concept will offer a new level of interactivity with passengers as a core focus. The bit about combining both active information display as well as infotainment will at least be interesting to see in practice.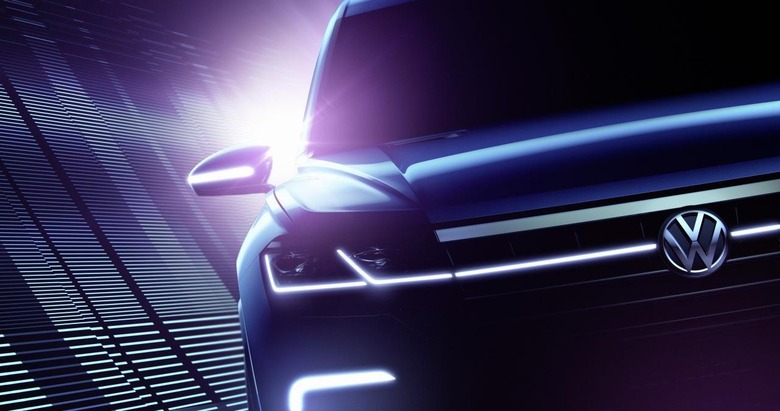 As for the design, there is definitely a nod to the Touareg, which only strengthens the association. The teaser images hints at a heavy use of LED lighting, like the line that strikes through the center of the grille. Amusingly, the tail lamps seem to have gotten a rather playful character with a design that looks like pixel art from retro games.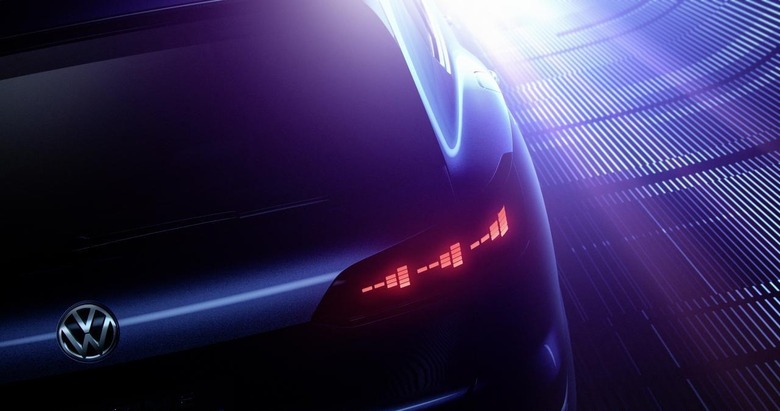 The Volkswagen luxury SUV concept will make its public appearance at the Beijing Auto Show, which starts on 25th of April, 24th in the US.