VW Apple Watch app will tell you where your teen driver goes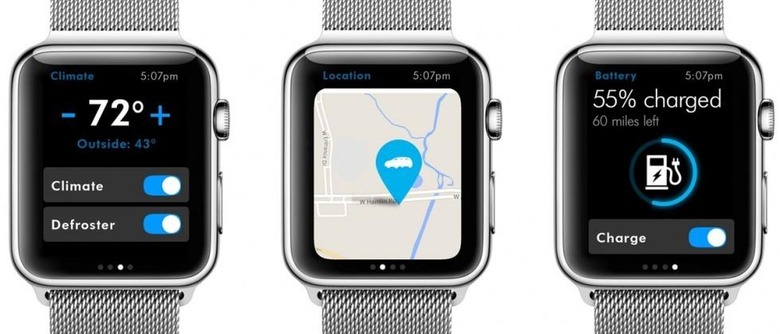 Volkswagen just updated their iOS app to add features your teen driver will not be pleased with. Via their Car-Net app (and service), the Apple Watch will tell parents where their teen driver is going and how fast they're traveling. Looks like the days of 'studying at a friend's house' are coming to a close. The Car-Net app is available for "select trims of 2014 and later Beetle, CC, Eos, Jetta, Passat and Tiguan models and on all trims of 2015 and later Golf, Golf GTI, Golf R, Golf SportWagen and e-Golf models."
Though Car-Net gives you more features than the Apple Watch interface provides, VW is being judicious with the notifications you see on your wrist. If a driver in your family leaves a particular boundary, you'll get a notification. If they go above a preset limit, you'll know.
Other features — like climate control or battery monitoring for electric vehicles — can also be found on the Apple Watch; you just won't get alerts.
Abdallah Shanti, VW's Executive Vice President and Group Chief Information Officer for Region Americas said "these high-tech features, available through the Car-Net® app for Apple Watch, are paving the way to Volkswagen's future of connected vehicles. As a part of Volkswagen's Digital Vehicle Management Platform, this was a truly collaborative effort between our Technical Development and Group IT teams."
The update hasn't hit VW's Car-Net app yet, and no timetable for release was offered.
Source: VW