Vuzix Wrap 1200DX hits pre-order featuring HDMI connectivity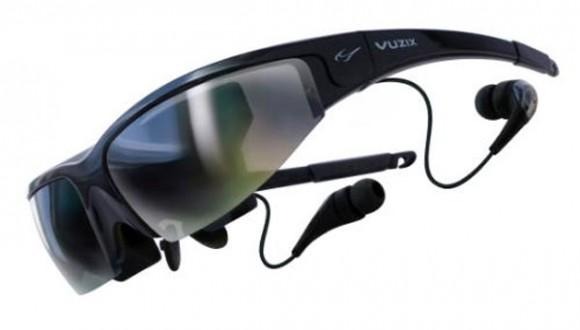 If you like the idea of a wearable display, but your budget can't afford some of the high-end solutions out there, the Vuzix Wrap 1200DX might be worth a look. This video eyewear product has hit pre-order directly from Vuzix and offers nice features for under $500. The glasses are the world's first all-digital solution offering an HDMI interface.
The 1200DX glasses support both 2-D and 3-D video from just about any HDMI input device including mobile phones, Blu-ray players, game consoles, and computers. The glasses have small displays that deliver a virtual widescreen display experience on par with looking at a 75-inch screen from 10 feet away.
The video glasses can be equipped with an optional Wrap Lightshield for a more immersive experience and gamers using a Windows PC can equip the glasses with the optional Wrap Tracker adding head tracking capabilities for games supporting the feature. Power for the glasses comes from an internal rechargeable lithium-ion battery good for up to 4.5 hours of use.
The glasses also have a USB port supporting external power and battery charging. The displays have a native resolution of 852 x 480 and supports PC resolutions up to 1920 x 1080. The little displays for each eye also support 24-bit true color. The estimated ship date for the Wrap 1200DX is late November and the glasses can be pre-ordered now for $499.99.
UPDATE: Prices for the Vuzix 1200DX have been added for Europe and the UK: £399.99 / €449.99 inc VAT. Have a peek!
SOURCE: Vuzix