Vuzix M100 Smart Glasses go up for pre-order on Amazon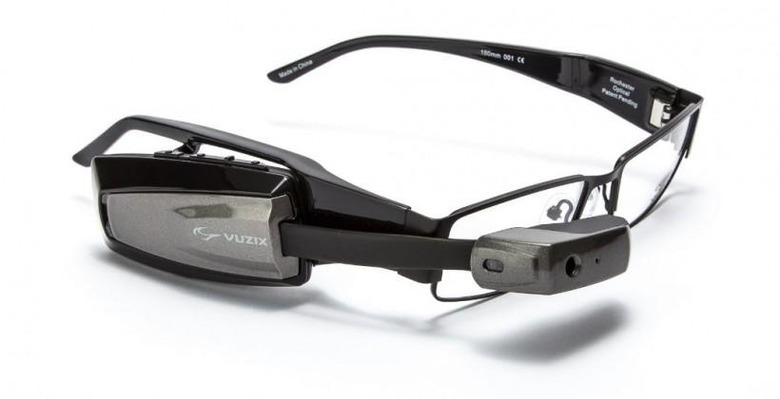 The Vuzix M100 Smart Glasses are now available for pre-order on Amazon, and they'll be shipping out to buyers on November 27. This is the "prosumer" model, and the availability is exclusive to Amazon for the time being. With the smartglasses will come an eyeglasses frame designed by Rochester Optical, which will be offering prescription upgrades for buyers who need them through its 13,000+ optical partner locations. Vuzix made the announcement today, calling this a "major milestone" for the company.
We went hands-on with the Vuzix M100 back in early 2013, which you can see for yourself below. With these smartglasses, consumers will get a monocular display, microphone, and audio on a system running an Android-based OS. This is joined by an integrated camera with a 5-megapixel sensor able to record videos in 1080p.
The unspecified internal memory can be expanded to up to 32GB, and connectivity with one's smartphone is achieved with Bluetooth 4.0; the smartglasses can also connect to a WiFi network. There's GPS and a head-tracking system in place, as well, with the entire unit weighing in at a touch over 13 ounces.
Those who pre-order the M100 will get a carrying case made of "premium leather" and an accessory battery included. Vuzix promises its wearable is compatible with thousands of Android apps, with some coming pre-installed to get users started. Check out the SlashGear Wearables Hub for more news!
SOURCE: PRNewswire