Vuzix iWear Video Headphones now shipping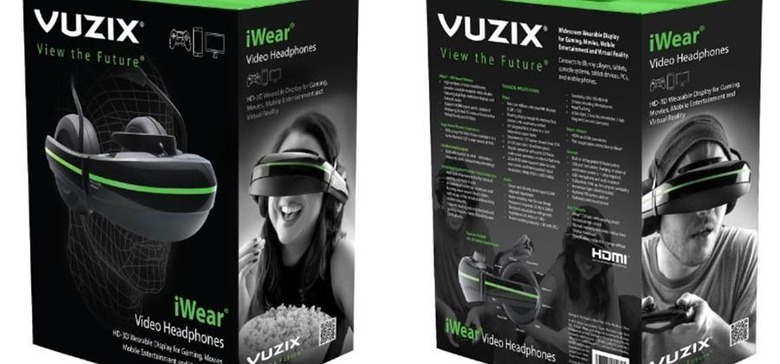 If you have been wanting to get your hands on a set of VR goggles to enjoy some gaming or watch videos, Vuzix has a new product that is now shipping. The company has announced that its multi-platform iWear Video Headphones are now shipping to consumers. These headphones were first seen back in January 2015 at CES.
Orders for these headphones shipped to developers back in October and those who pre-ordered the VR headsets will be the first to get them. Vuzix says that moving forward new orders will be shipped according to the terms outlined on the website at the time of order.
iWear Video Headphones are compatible with most HDMI sources and have integrated motion tracking, OSR, and unity 3D support. They also support the Unreal gaming engine meaning they are compatible with a lot of games already out there.
Inside the headset are a pair of HD displays that are like viewing a 125-inch screen from 10-feet away. The headphones can be used for gaming with apps, movies including 360-degree VR films and video, or for flying drones. The headset has an internal battery allowing them to be used on the go. iWear video Headphones currently sell for $499.99 and might arrive in time for Christmas if you order now, shipping is listed to arrive by December 23 on Amazon.
SOURCE: Vuzix