Vuzix and HERE team up: location apps for M100 inbound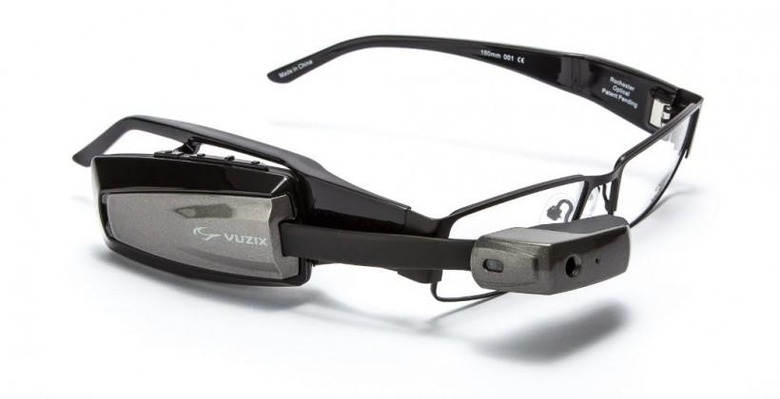 This past November, Vuzix's M100 Smart Glasses went up for pre-order on Amazon following a previous debut and details. They might not be as svelte as Google Glass or as well known, but the wearable has held its own, and now it is working with HERE to add to some usefulness for its users. Under a new program between the new companies, developers will be able to create location-based apps for use with the M100 Smart Glasses, adding HERE's presence to yet another platform.
HERE already has a solid presence on other wearables, in cars, on smartphones, and more. It is only natural, then, that they'd make a push to smartglasses, and given Vuzix's early push into the consumer market, it isn't surprising they'll be working with the company for its M100 wearable. The announcement was made recently at CES 2015.
HERE's mapping technology will be open to developers who want to use it to create mapping apps and similar offerings for the M100 glasses, which features head tracking, GPS, and Bluetooth beacon integration, among other things. This will bring maps and other location apps directly before users' eyes.
Under this program, developers will have access to HERE's online and offline walk/drive navigation for 118 countries, downloadable detailed maps, online/offline search and route planning in almost 200 countries, live traffic data from over 40 countries, and online/offline public transit data in over 800 cities throughout 40 countries.
SOURCE: HERE