VSCO Cam unveils sister app for making GIFs: DSCO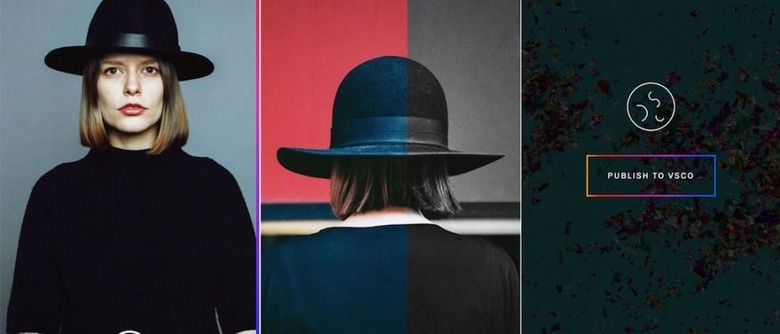 The makers of VSCO Cam, the popular photo-editing app on iOS and Android, have just launched their newest app, DSCO, which focuses on the ever-growing popularity of GIF creation. There's already a number of popular apps that offer tools for creating and sharing GIFs in a simple manner, so what's one more, right? Actually, DSCO relies on the same clean app design and tasteful use of filters that made VSCO Cam a huge hit.
DSCO is available exclusively on the iPhone starting today, and anyone familiar with VSCO Cam will be familiar with how the app works. Users' GIF creations can be immediately posted on the app's own social feed, and then easily shared to other social networks of choice.
All it takes to create a GIF in DSCO is to shoot a few seconds of footage to capture the desired movement. GIFs can be up to 2.5 seconds long, and once the right frames are selected, it's time to select the filters to apply. Also similar to VSCO Cam, the app is hosting several presets that users can select from, including a MTV-approved collection.
DSCO seems to be a very clear competitor to Snapchat, as well as Instagram's new GIF-creation app Boomerang, in terms of features and creation process. Creating GIFs and sharing them after is very simple and streamlined in DSCO, in contrast to how VSCO Cam seems to emphasize a slower, more deliberate editing and sharing process.
VSCO says the new app was created as a result of the community's requests for more features and tools to use on things other than photos. While DSCO is launching on iOS for free, the developers say there are no specific plans right now for an Android version.